BUMC Leadership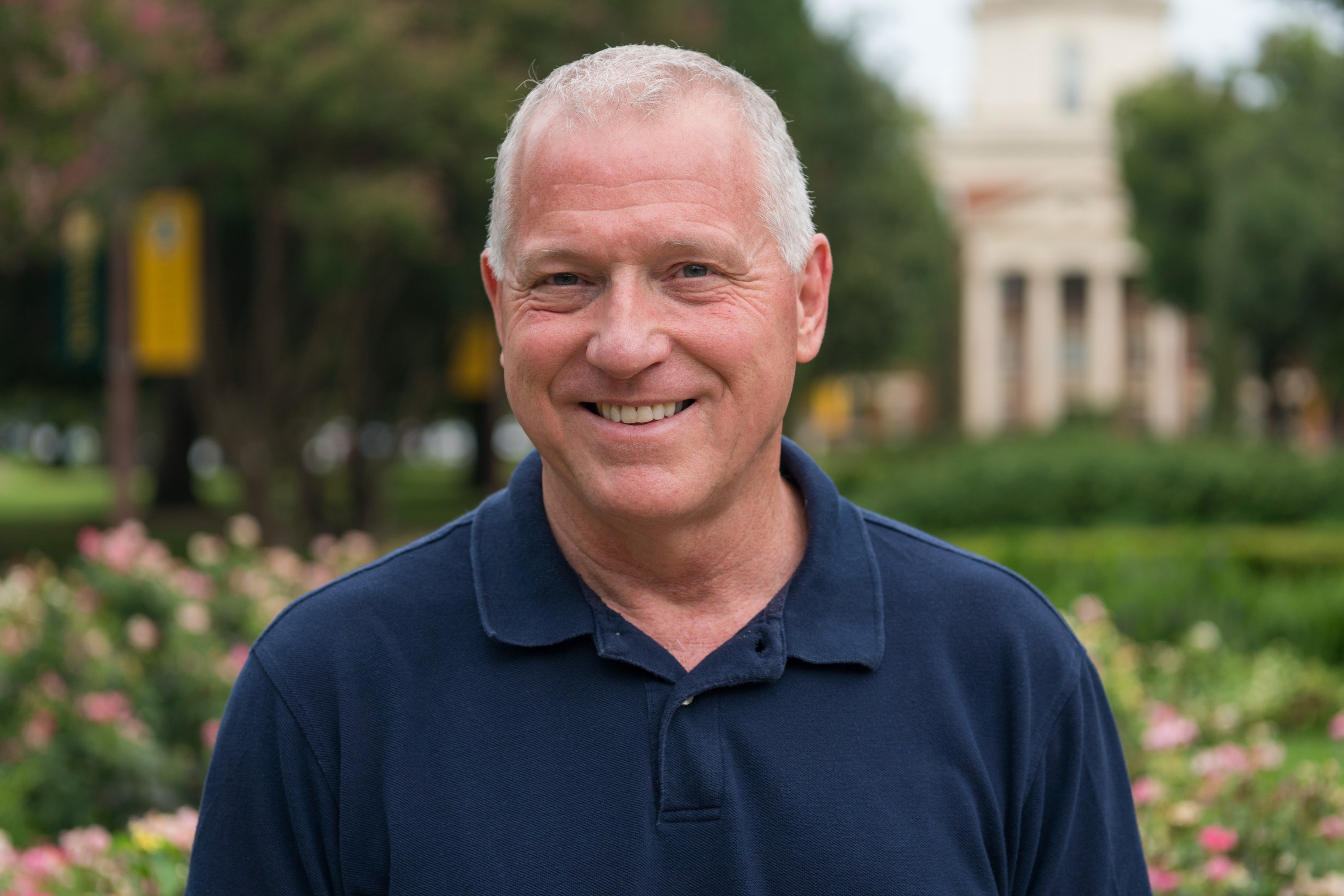 Randall Bradley – Director
Dr. Bradley is deeply committed to the sense of community that naturally develops when men sing together. Prior to coming to becoming director of the Baylor Men's Choir in 2000, he conducted Oklahoma Baptist University's historic Bison Glee Club beginning in 1994. At Baylor he serves as the Ben H. Williams Professor of Music, Director of the Church Music Program, and the Center for Christian Music Studies where he teaches graduate and undergraduate courses in church music.
Dr. Bradley is a frequent conference leader in the areas of conducting, music education, and church music. He has served in various leadership capacities with the American Choral Directors Association including the Oklahoma Choral Directors president-elect and Southwest Division Repertoire and Standards Chair for Male Choruses. Groups under his direction have sung for the National and Southwestern Division American Choral Directors Conventions, the Oklahoma Music Educators Convention, the Baptist Church Music Conference, the Baptist General Convention of Texas, and the Cooperative Baptist Fellowship.
---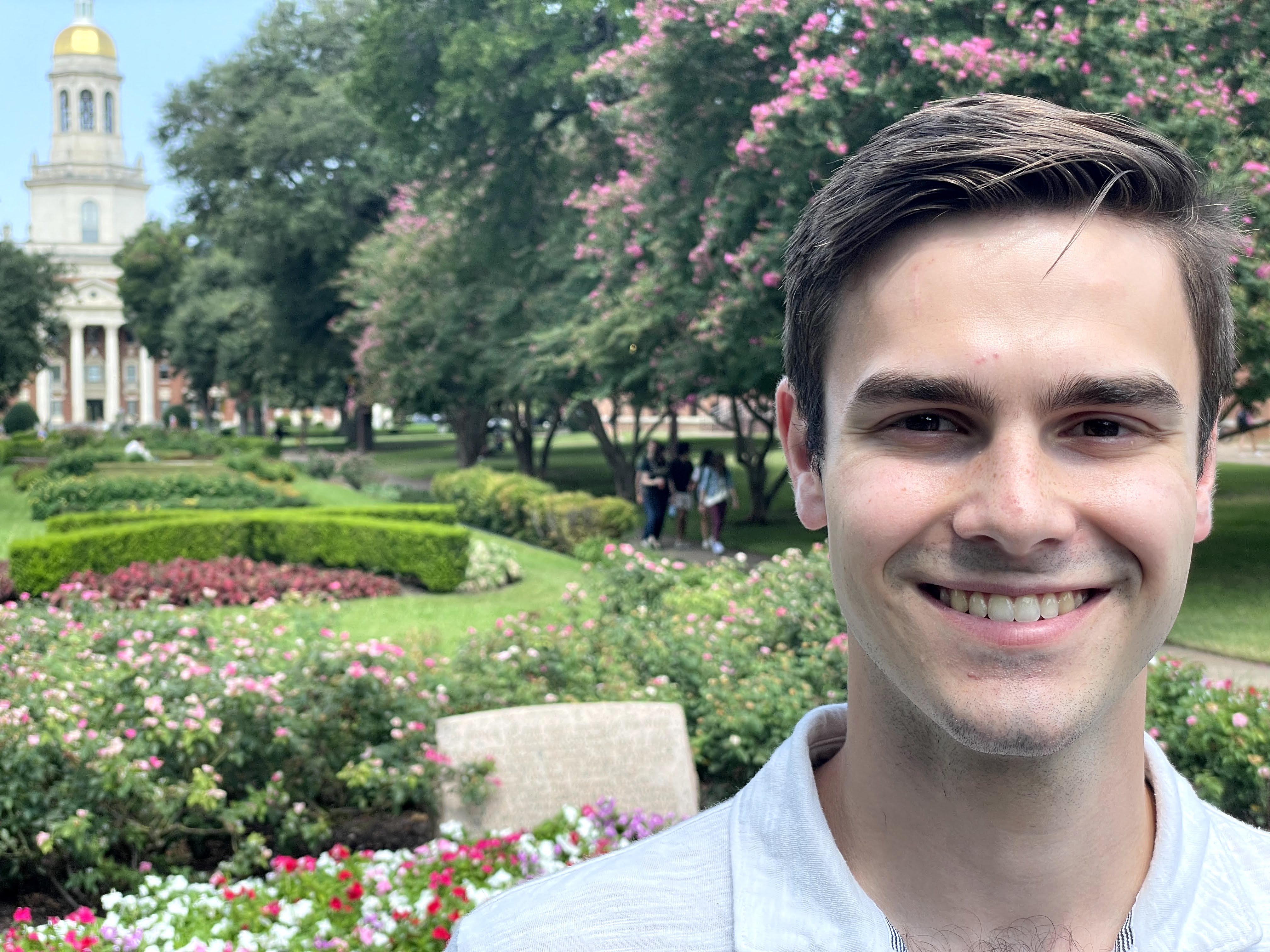 Parker Hoffman – President
Parker Hoffman is a Senior Biology major from Metamora, IL. After completing his undergraduate studies at Baylor, Parker hopes to attend medical school to become a pediatric hospitalist. Having grown up in a musical family and singing in choirs, Parker came to Baylor looking for a musical outlet – in Men's Choir, he found not only this outlet but also a community and brotherhood that he anticipates will last long after his time at Baylor is finished. Outside of Men's Choir, Parker is involved on campus in various leadership roles in the Baylor Pre-Health community and leads worship at Grace Church in Waco. In his spare time, Parker enjoys listening to music and podcasts, reading, spending time with family and friends, trying new restaurants, and playing the piano and guitar.
---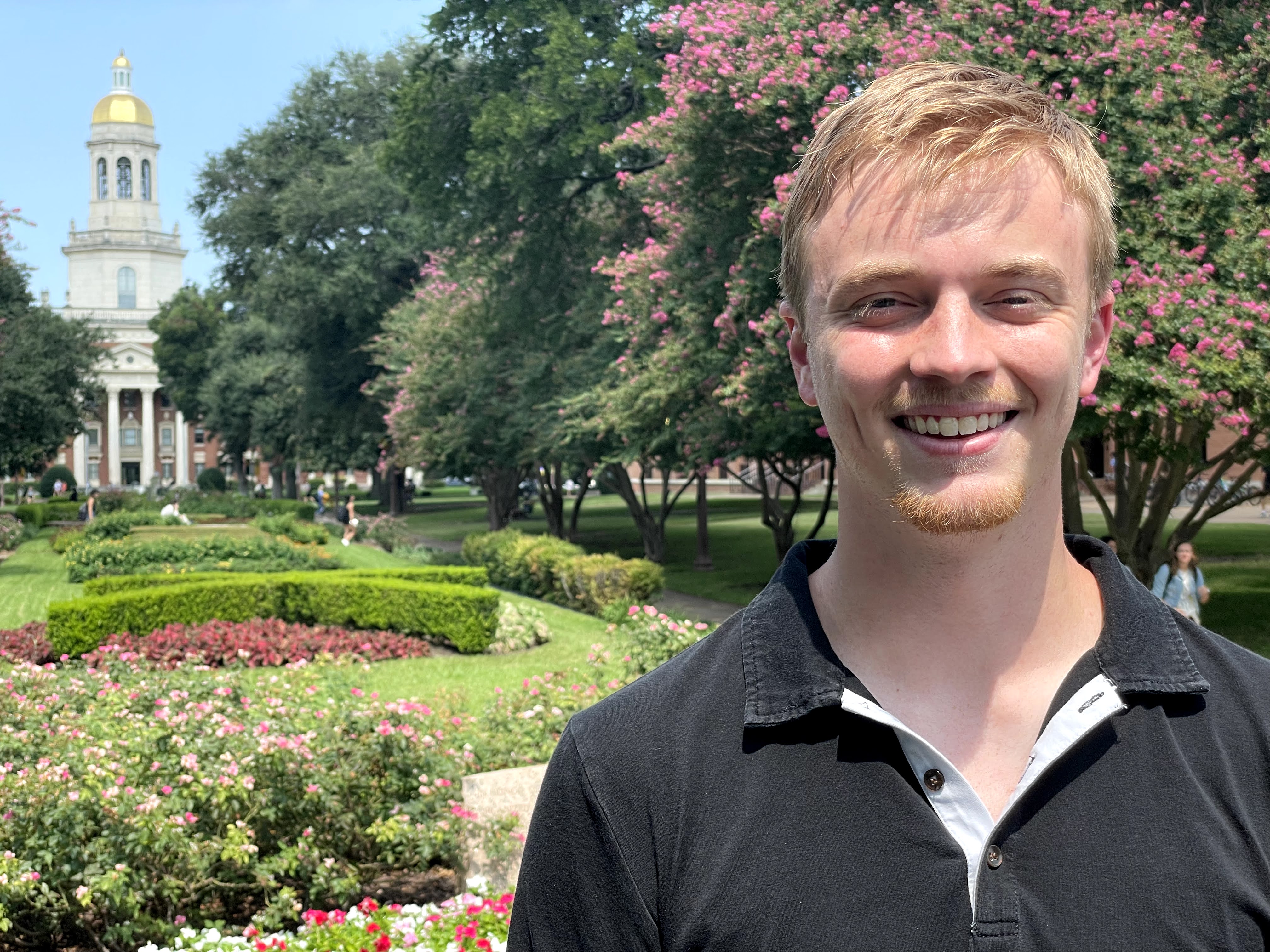 Brady Bolding – External Vice President
Brady Bolding is a senior Finance major, from Longview, Texas. Brady joined his school's choir in middle school and kept it up until he graduated high school. He is now going into his fourth year of Men's Choir and plans to stay in the choir until he graduates. Brady loves many things about the Men's choir, but what he loves most is the Godly community that is built and maintained by every member. Outside of the Men's Choir, Brady enjoys playing board games, reading books, and spending time with his beautiful wife.
---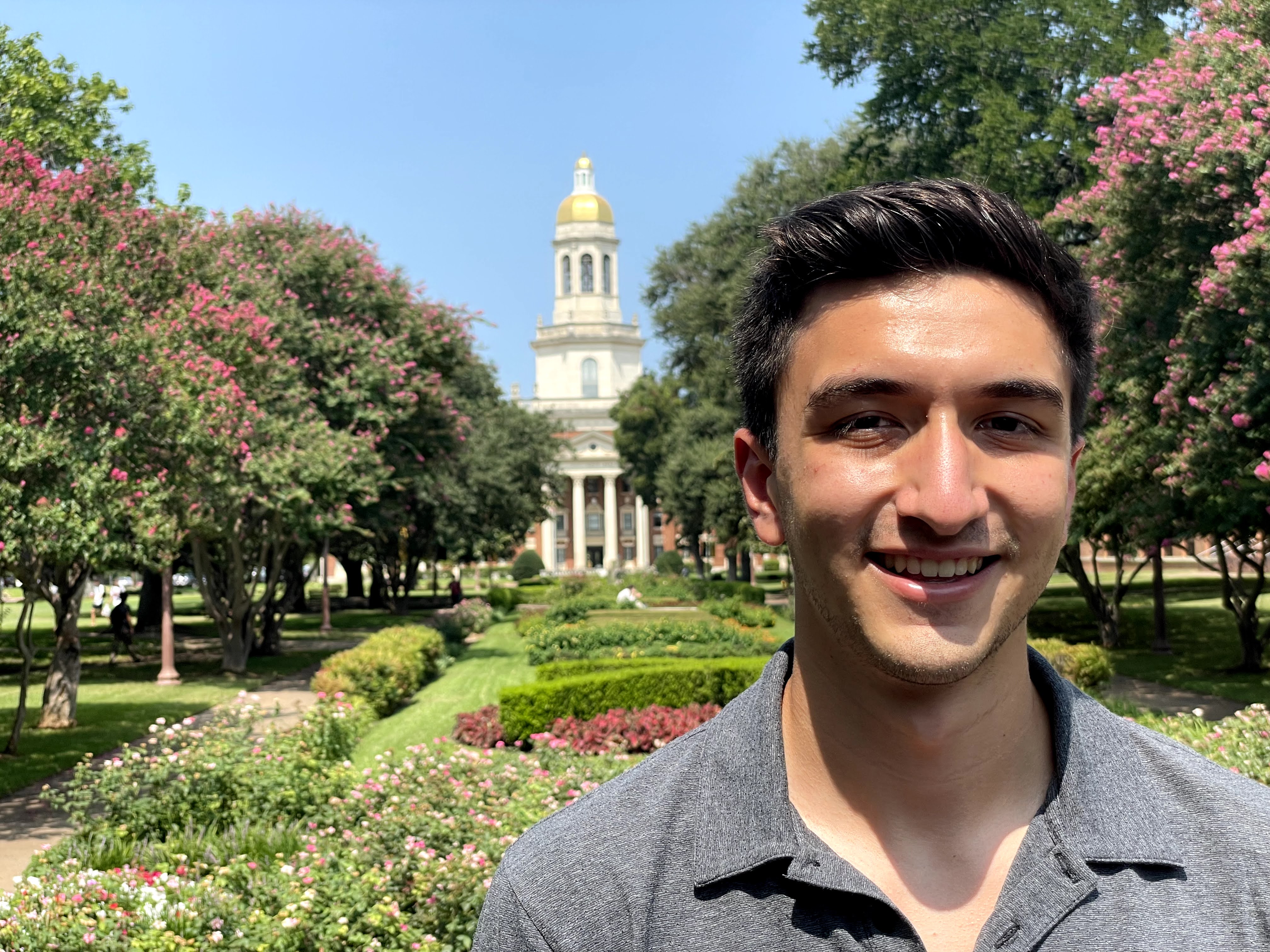 Tyler Ardiles – Internal Vice President
Tyler is a Junior Marketing major from Phoenix, Arizona. This is his 5th semester with the Men's Choir. Tyler enjoys all kinds of music but Men's Choir has taught him a huge appreciation for music that binds people together and creates a community. Now that he feels at home in Men's Choir, Tyler deeply appreciates the culture of the choir- which is simultaneously immensely welcoming and intentionally thought-provoking. Tyler is also studying music as a minor at Baylor. Because of his Peruvian heritage, Tyler hopes to work and live in South America some day. Outside of choir, Tyler enjoys playing music at church or with his friends, shooting hoops, and reading.
---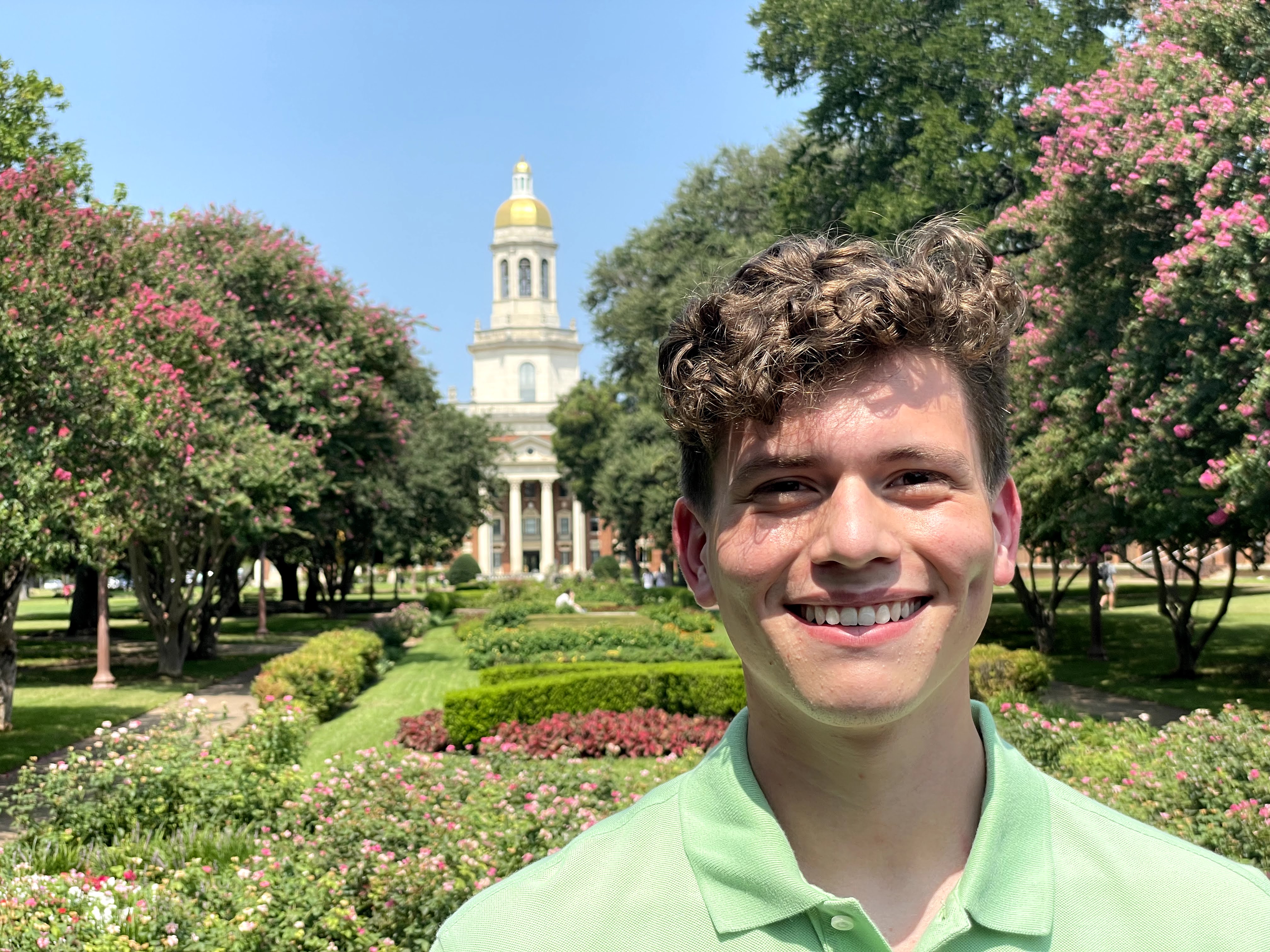 Derek Jones – Secretary
Derek Jones is a sophomore Vocal Church Music major from Abilene, Texas, and this is his third semester with the Baylor Men's Choir. Derek loves the Men's Choir for the home it creates for men from all walks of life on Baylor's campus. Throughout his time here, Derek has gained even more appreciation for the ability music has to bring others together and the wisdom that is contained within this unique group of men. Outside of the choir Derek is still very musically active through his classwork and free time, but also enjoys spending time with his friends and being a part of his life group. Derek is also a member of Harris Creek Baptist Church.

---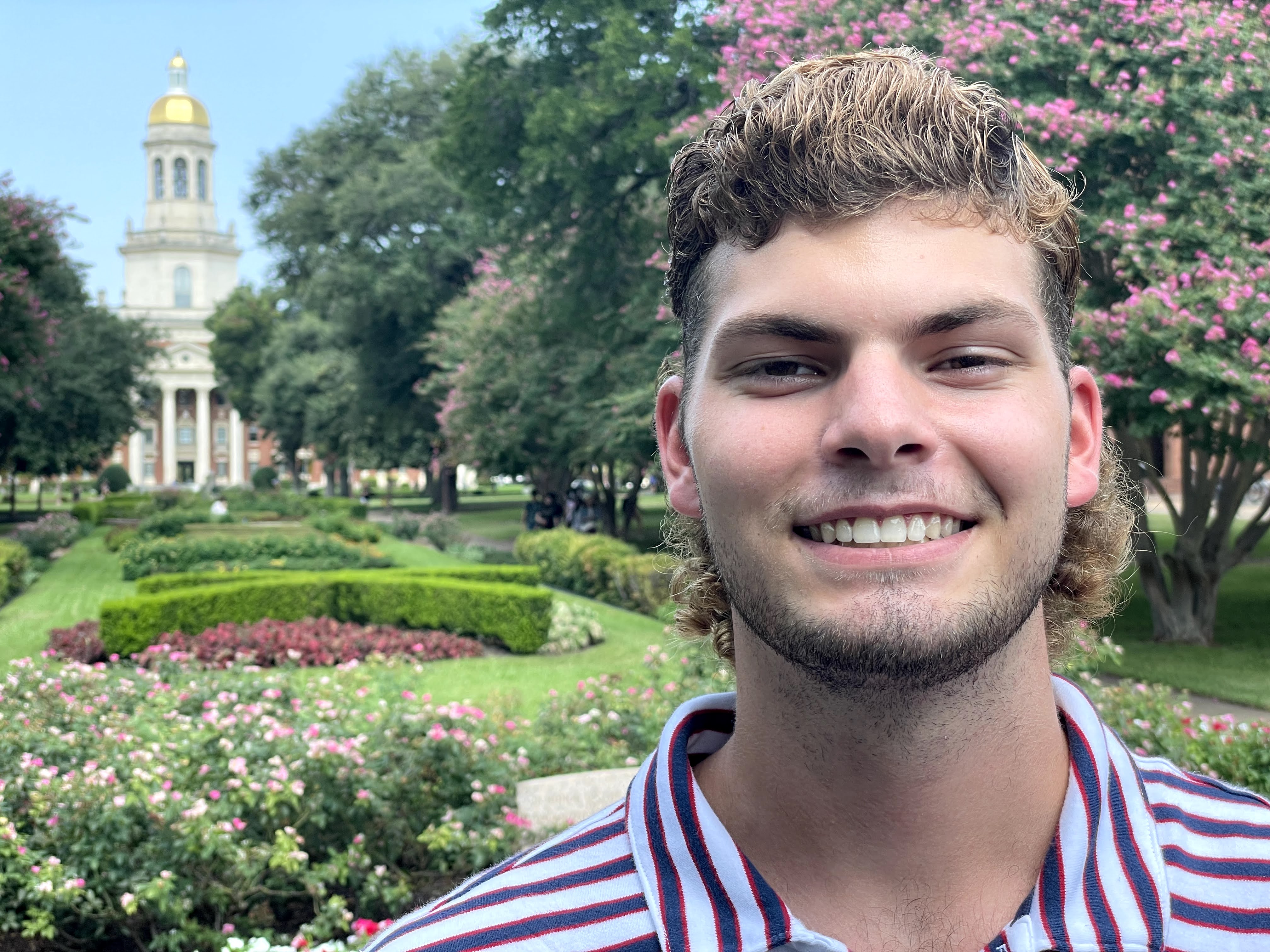 Carson Hooker – Treasurer
Carson Hooker is a sophomore studying Secondary Education of Mathematics. He is from Elmhurst, Illinois and this is his third semester singing with the Baylor Men's Choir. Carson enjoys being in the Men's Choir because of its extremely diverse community that is like a tightly knit brotherhood surrounding him. In his free time, Carson enjoys playing ping pong, watching disc golf, doing math problems, and supporting Baylor's athletic teams. He currently attends Highland Baptist Church in Waco and after graduating he plans on becoming a high school mathematics teacher, also with hopes to attain a master's degree and eventually become a mathematics professor at a university.

---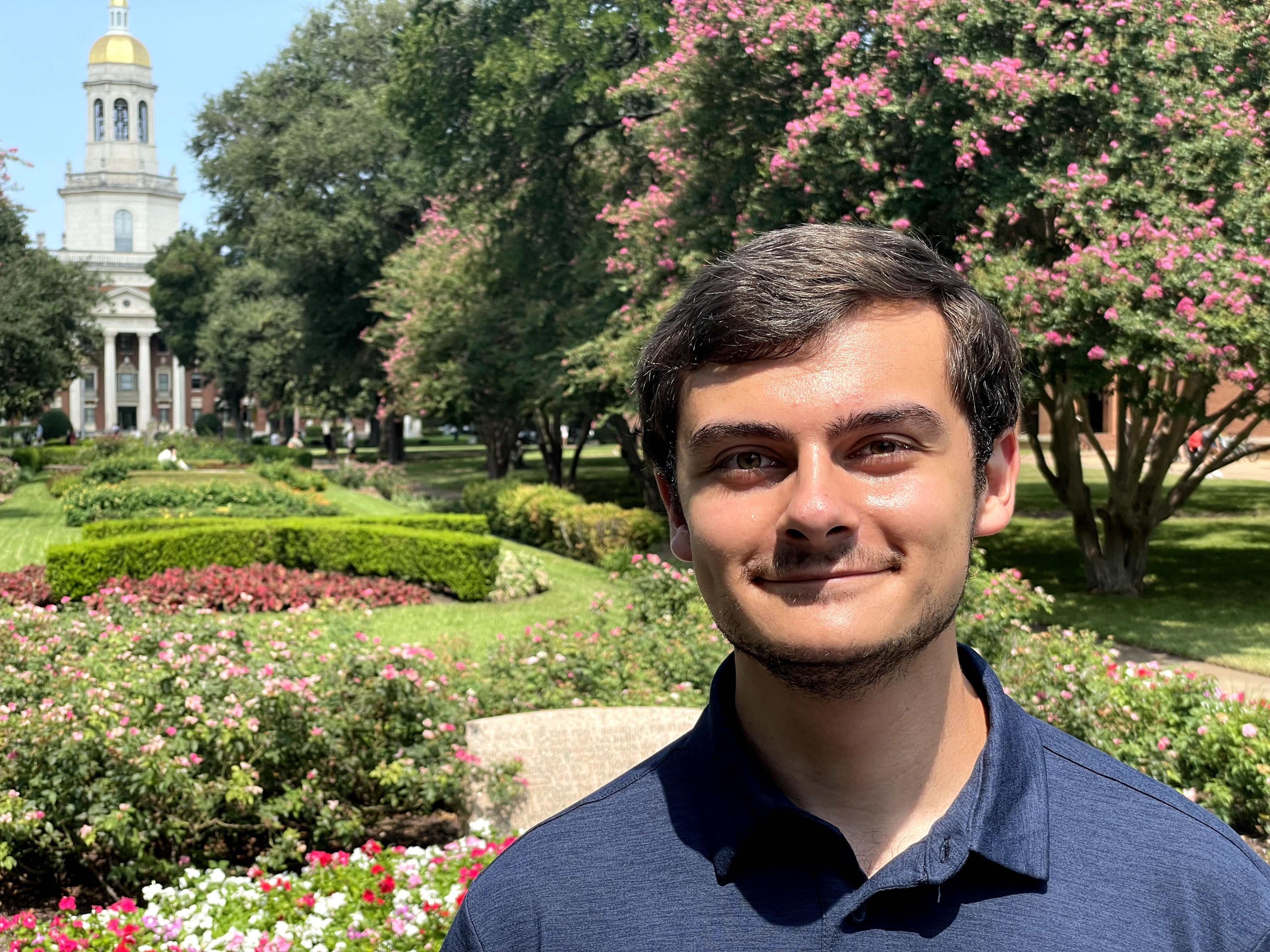 Garrett Thompson – Membership Development
Garrett Thompson is a junior Computer Science major from Conroe, Texas. While he pursues a future in software engineering, he also continues his love for music. Having enjoyed choral singing throughout his life, Men's Choir has been an ideal community to continue his passion and bond among similarly inspired men. In addition, Garrett enjoys programming, disc golf, and playing violin.
---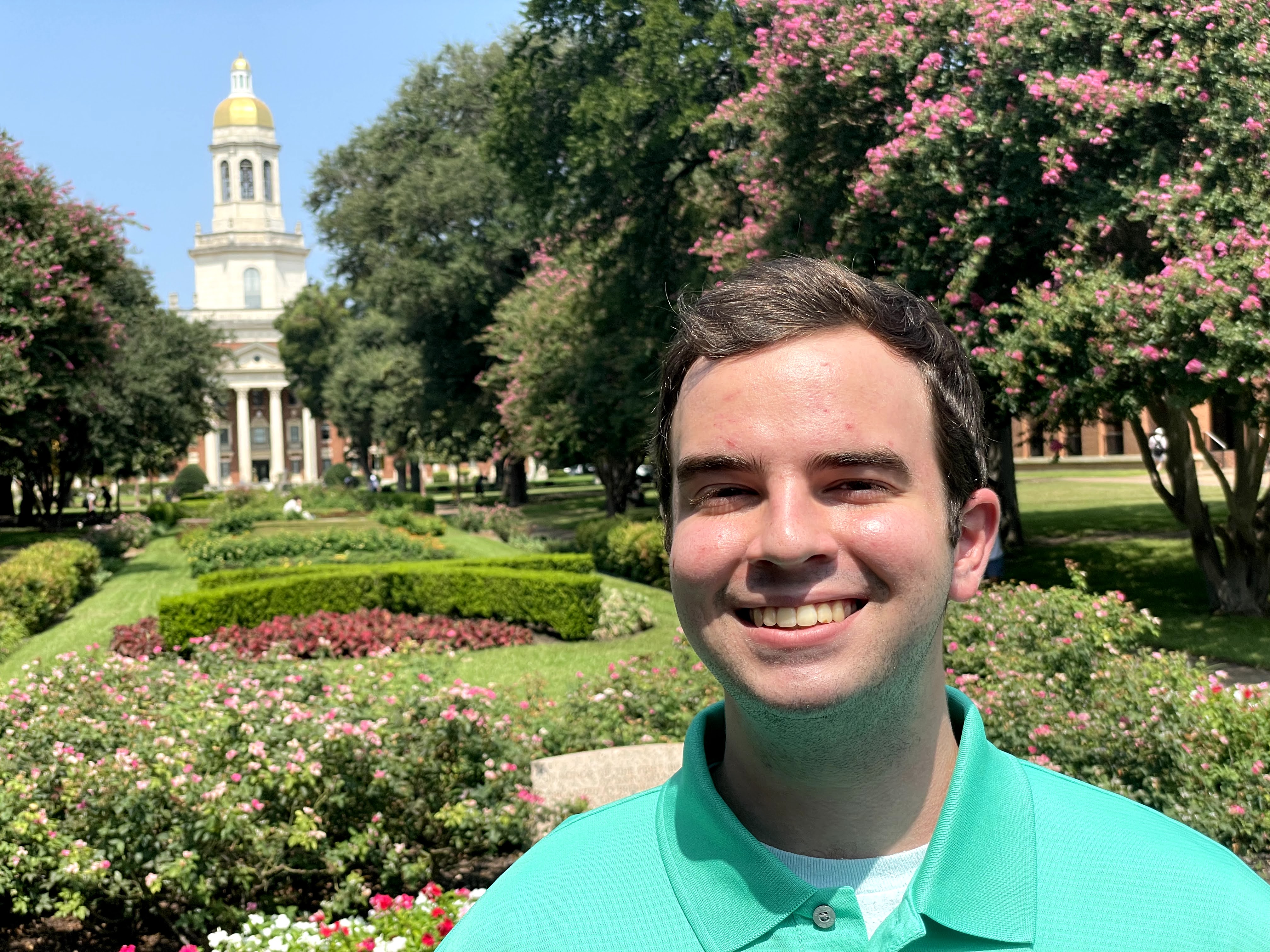 Christian Hoffman – Social Media Coordinator
Christian Hoffman is a sophomore Business Fellow from Metamora, IL. This fall marks his 3rd semester in men's choir. He loves how easy it is to see community forming and growing every single week, and how many different men from diverse backgrounds all come together to make beautiful music. Aside from serving as Social Media officer, Christian enjoys serving Grace Church as a drummer and pianist, eating at local taco trucks, and playing disc golf at Cameron Park.

---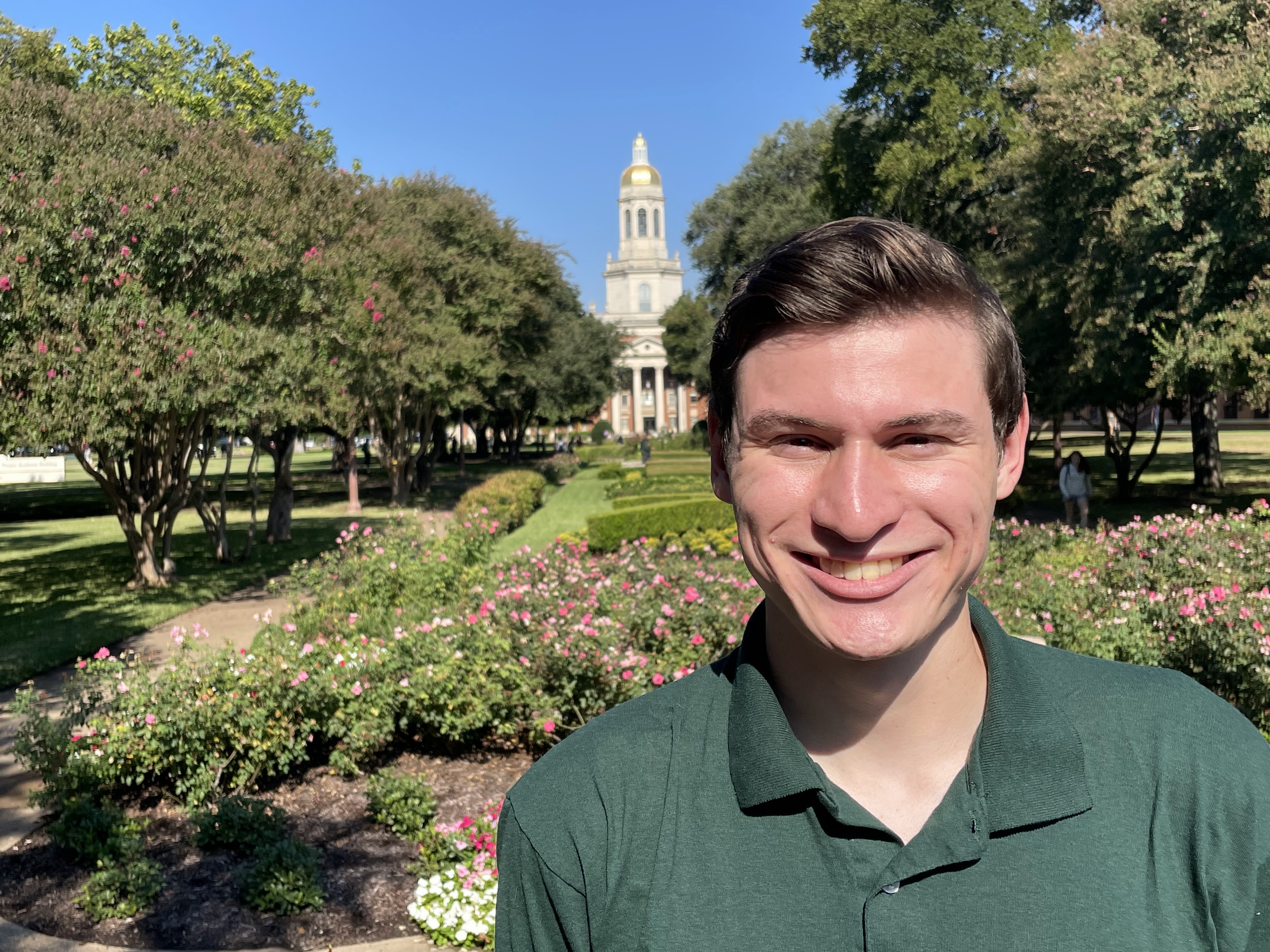 Josh MacMillan – Chaplain
Josh MacMillan is a senior Psychology Major from Morgan Hill, California. He started singing in choirs when he got to college, and joined the Men's Choir second semester freshman year. Aside from singing, he enjoys assorted crafts and playing games with friends. After graduation, he plans to go to a program for Addiction Counseling at Boise State University.

---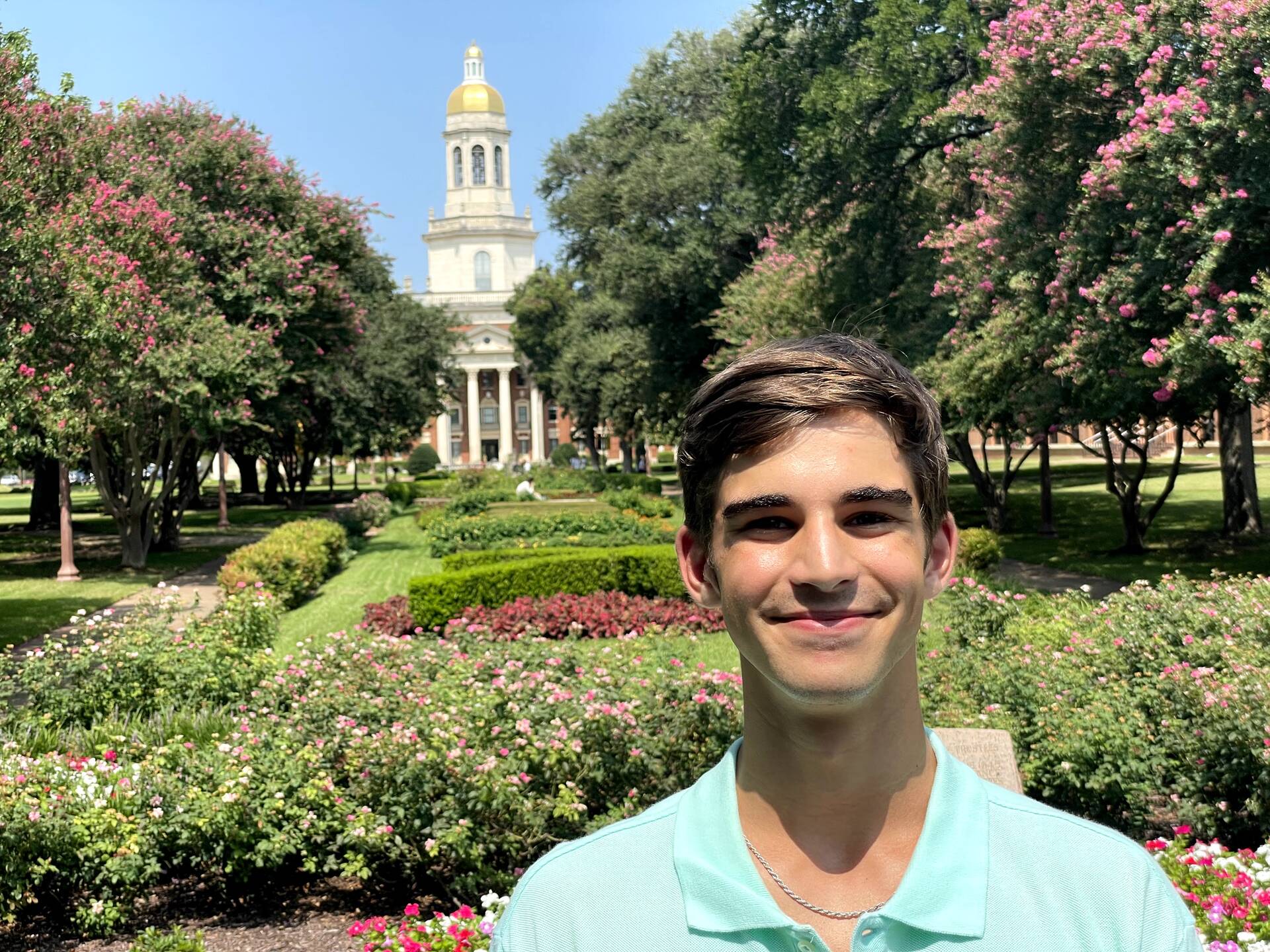 Sam Anliker – Merchandise Coordinator
Sam Anliker is a Sophomore Chemistry major in the honors program. Home for him is Chicago, Illinois along with his three brothers and dog, Pippin! When he isn't cramming for the next organic chemistry test Sam loves rock climbing, learning new piano pieces, listening to indie music, and enjoying good coffee with friends. Interestingly enough, he didn't initially join Men's Choir of his own volition, (he was definitely coerced by his cousins/now fellow officers, Christian and Parker Hoffman last year) but he has found a new love for singing and the community the BUMC is able to foster and couldn't help but stay! While music has always been important to Sam he specifically loves the intentional pieces the Baylor Men's Choir is able to work on each year both for the beautiful melodies and deeply meaningful words!
---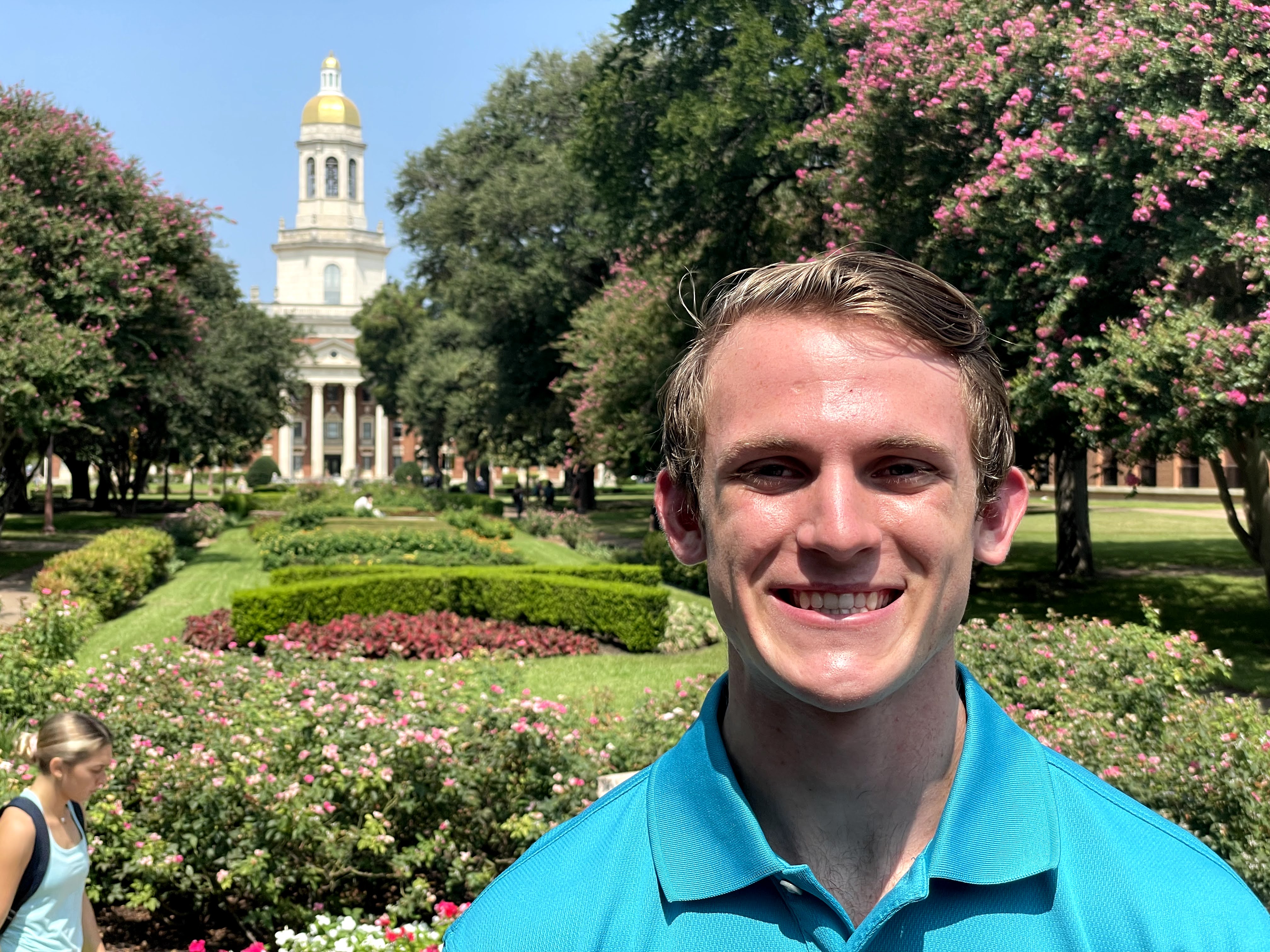 Briggs Ellyson – Logistics Manager
Briggs Ellyson is a sophomore pre-business major from Austin, TX. This his is his third semester in Men's Choir. Briggs enjoys the diversity of culture and backgrounds represented in Men's Choir. Outside of the choir, Briggs enjoys weightlifting and participating in college intramurals. He currently attends Crestview Church of Christ.

---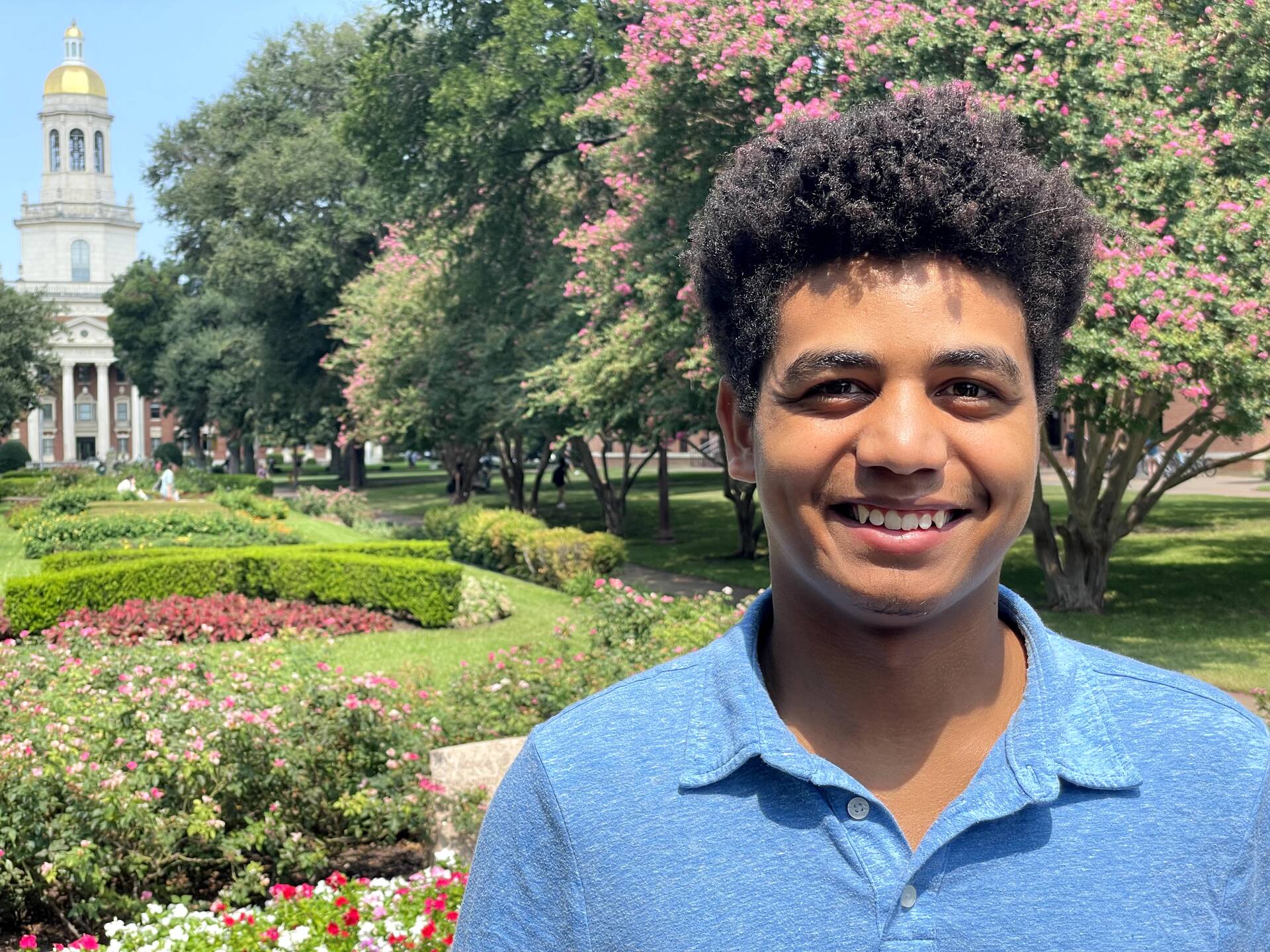 Jaycob Ysasaga – Digital Media Coordinator
Jaycob Ysasaga is a Junior Computer Science Major from Wichita Falls, Texas. After participating in his middle school and high school choir for 7 years, Jaycob joined Men's Choir Fall of his Freshmen Year to continue his passion and love as a musician. His favorite aspects of Men's Choir is not only the music that they sing but also the sense of brotherly fellowship and unity established through the passion to sing. When Jaycob is not singing with the boys (or studying), you might catch him watching movies, hanging out with friends, or simply conversing with someone he just met.

---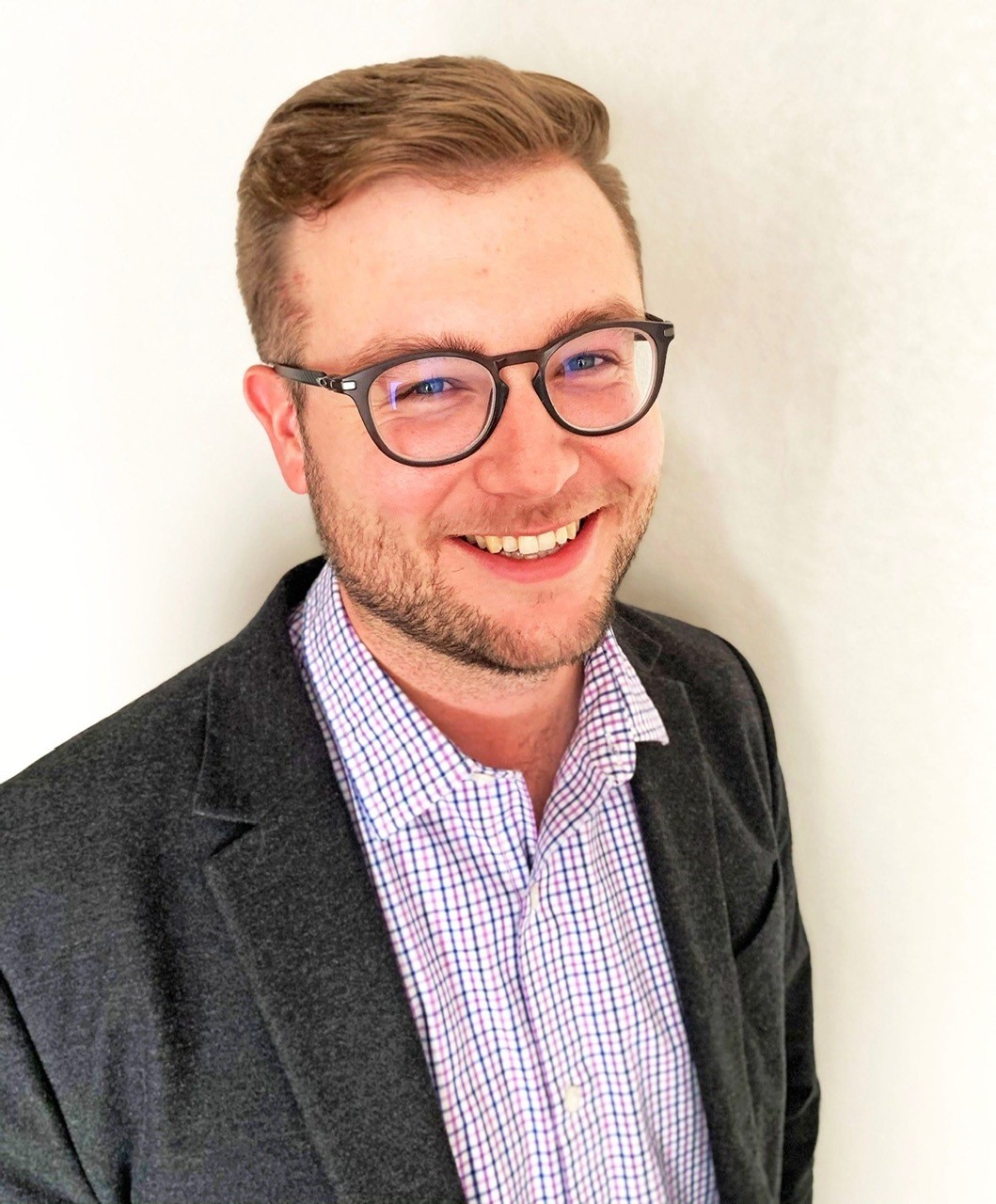 Thomas Quinlivan- Graduate Assistant
Thomas Quinlivan is a graduate student pursuing his MM in Choral Conducting at Baylor University.  Before coming to Baylor, Thomas was the music director of St. Paul's Newman Center Catholic Church in Laramie, Wyoming.  Thomas earned his Bachelor of Arts in Music from the University of Wyoming in 2020 as well as his Bachelor of Science in Elementary Education in 2016.  When not involved in choral activities, Thomas enjoys watching Baseball, cooking, and spending time with his wife, Chelsea.