BUMC Leadership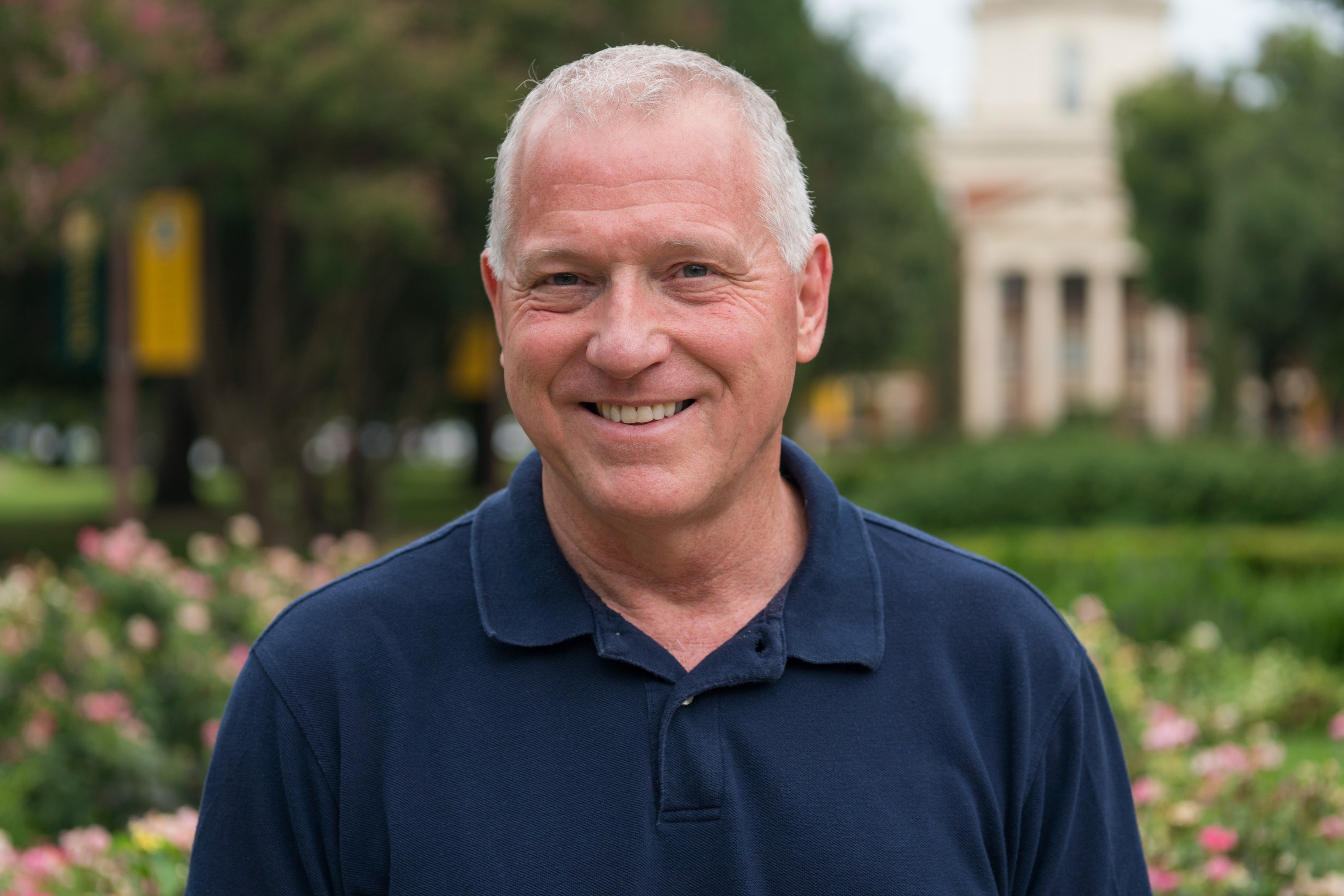 Randall Bradley – Director
Dr. Bradley is deeply committed to the sense of community that naturally develops when men sing together. Prior to coming to becoming director of the Baylor Men's Choir in 2000, he conducted Oklahoma Baptist University's historic Bison Glee Club beginning in 1994. At Baylor he serves as the Ben H. Williams Professor of Music, Director of the Church Music Program, and the Center for Christian Music Studies where he teaches graduate and undergraduate courses in church music.
Dr. Bradley is a frequent conference leader in the areas of conducting, music education, and church music. He has served in various leadership capacities with the American Choral Directors Association including the Oklahoma Choral Directors president-elect and Southwest Division Repertoire and Standards Chair for Male Choruses. Groups under his direction have sung for the National and Southwestern Division American Choral Directors Conventions, the Oklahoma Music Educators Convention, the Baptist Church Music Conference, the Baptist General Convention of Texas, and the Cooperative Baptist Fellowship.
---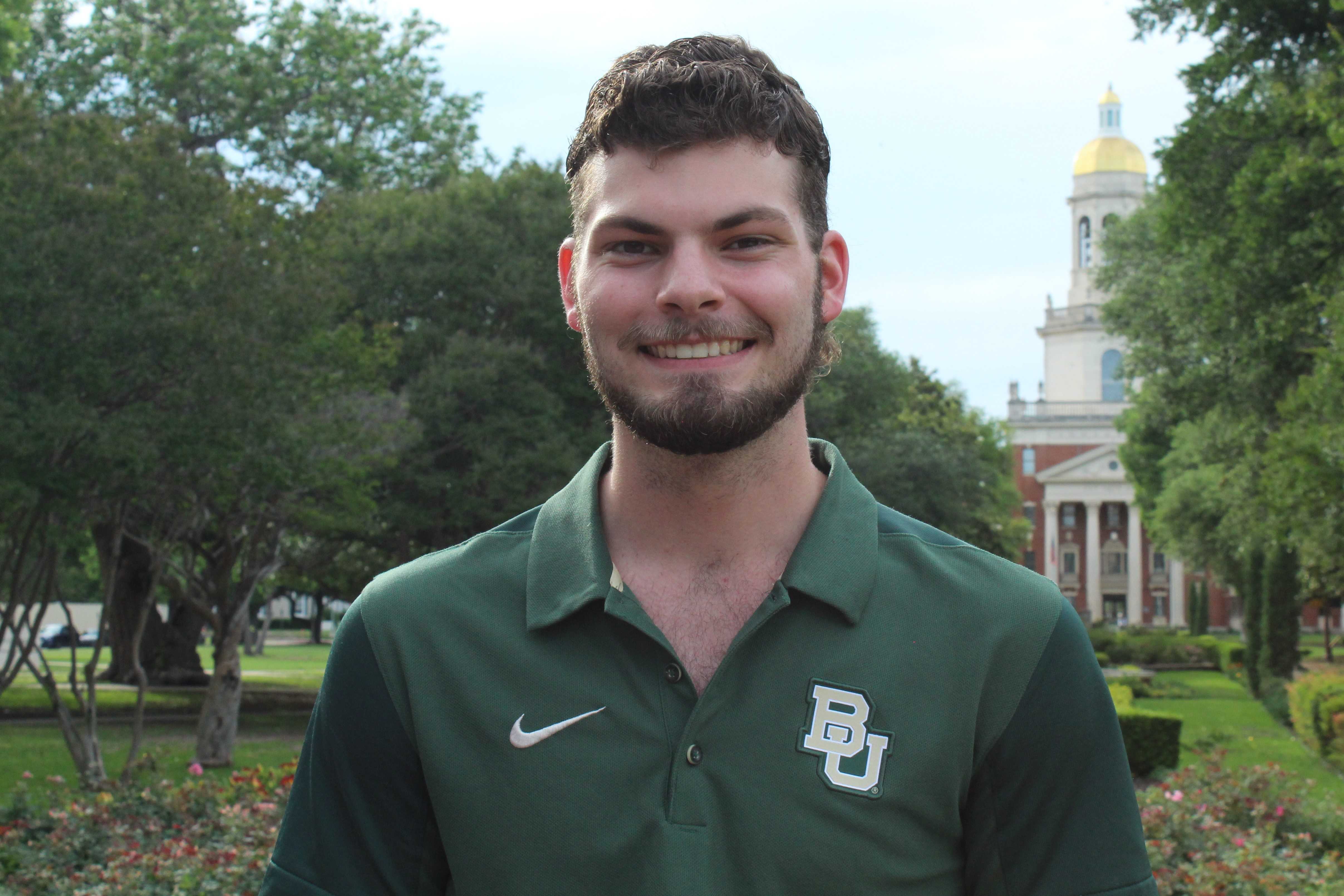 Carson Hooker – President
Carson is a senior Mathematics major with a minor in Women's and Gender Studies from Elmhurst, Illinois. He has been in the Men's Choir every semester since he began at Baylor. He loves the Baylor University Men's Choir because of the deep friendships that have been knit together between students that are so diverse from each other. Carson appreciates how the Men's Choir brings together students of all different majors, ages, and interests by a common love of music. Outside of choir, Carson is an avid table tennis player, where you can catch him at the SLC on Friday nights. In addition, Carson enjoys pickleball, disc golf, and geography.
---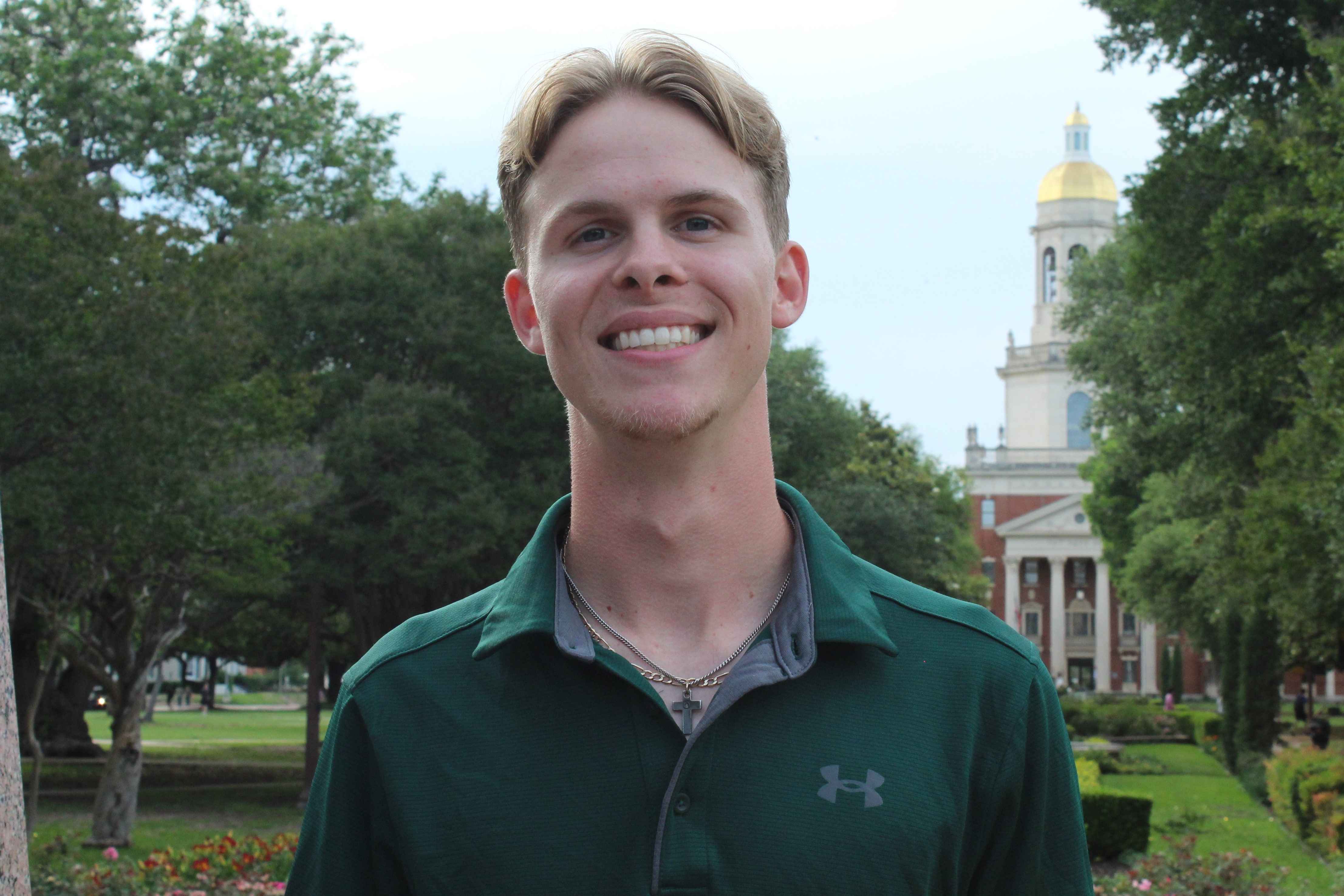 Garrett Hallbauer – External Vice President
Garrett Hallbauer is a Political Science major from Conroe, TX. He plans to attend law school after graduation in December 2024. Garrett enrolled in the Men's Choir the first semester of his sophomore year and has loved the opportunity to join a community of guys who love music! Outside of the Men's Choir, Garrett plays the oboe with the Baylor School of Music. When not with the choir, he loves playing disc golf, serving in Highland Baptist's youth ministry, trying new food, and going to local concerts.
---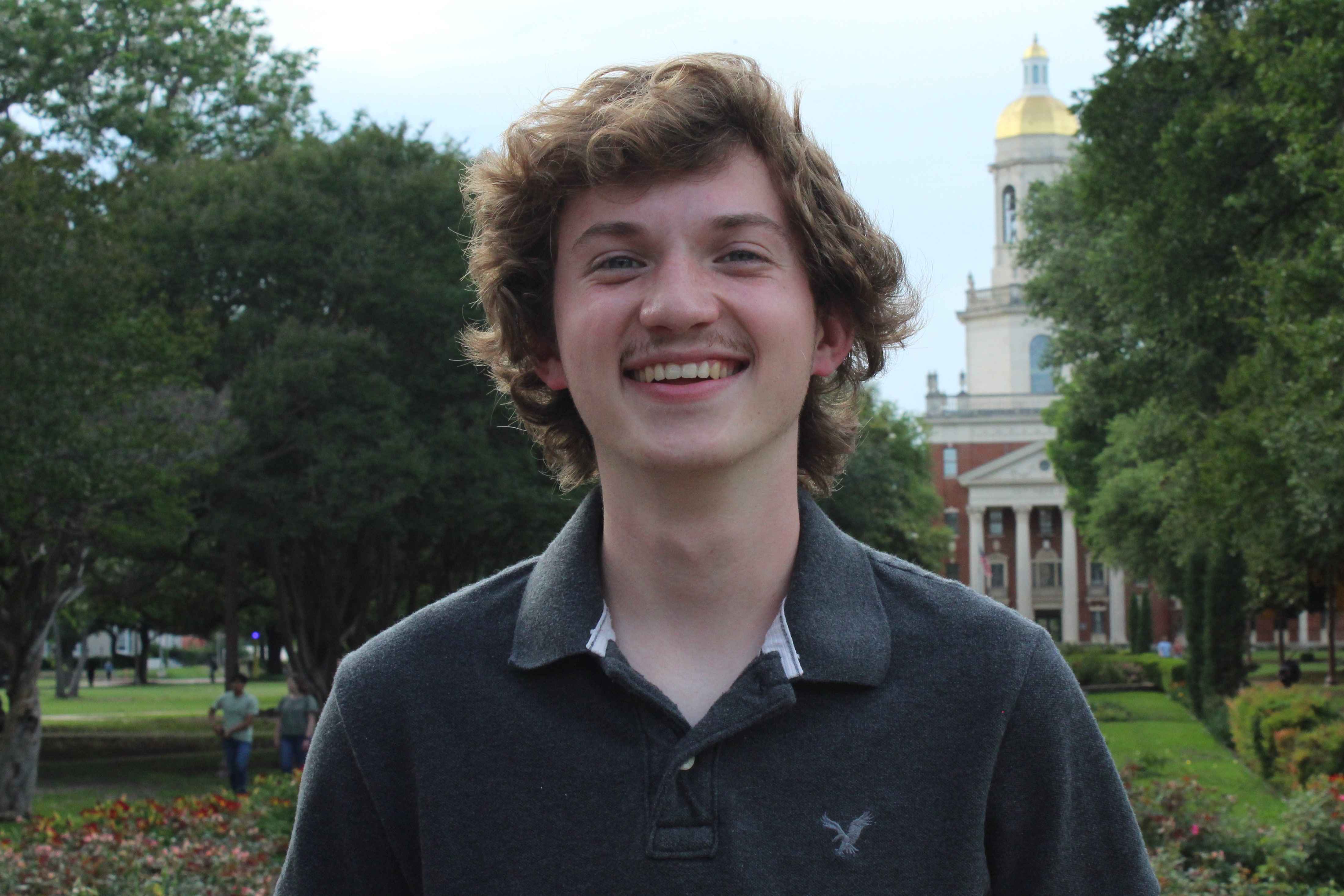 Paul Vassar – Internal Vice President
Paul Vassar is a Film & Digital Media major with a Music minor from Belton, TX. When he isn't singing with the Men's Choir he is probably studying in Moody, filming a video with friends, creating music, or absolutely decimating his roommates in Mario Kart. Paul has found a special home in the Men's Choir and hopes to stretch that home out to others who are new and old to the group.
---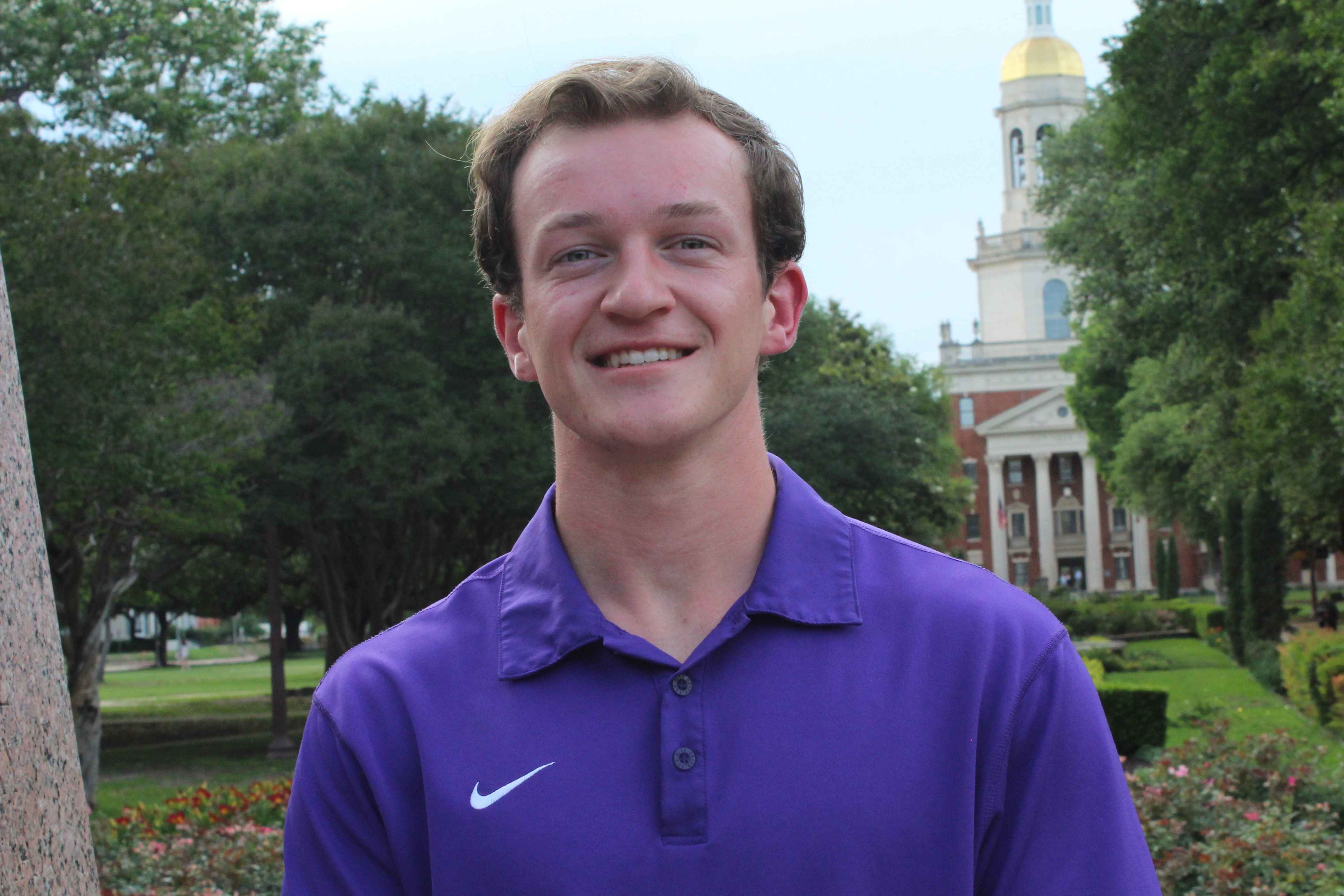 Tyler Peterson – Secretary
Tyler is a sophomore Professional Selling major from Granbury, Texas. He has been in Men's Choir every semester since coming to Baylor. Tyler enjoys all kinds of music, and this year he will be a dance instructor with the Baylor Country Dance Club, which is something he never intended on being when he first came to Baylor. Tyler is sociable and enjoys getting to know the people in his classes. Outside of choir, Tyler enjoys playing pickleball, country dancing, and making new friends.

---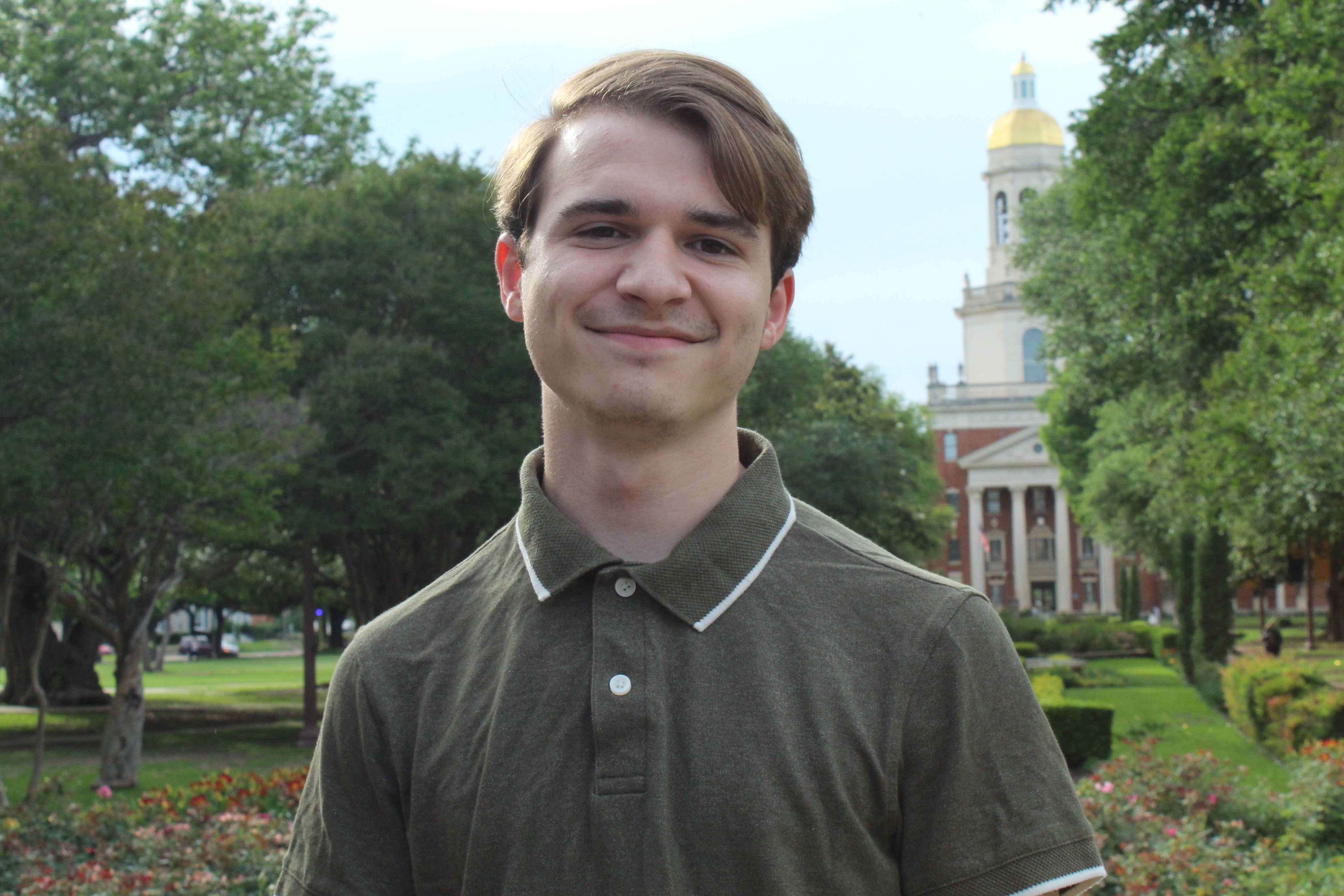 Eric Neibel – Treasurer
Eric Neibel is a Senior Marketing major in the Sports Strategy and Sales program from Plano, TX. While this is only Eric's 2nd year in Men's choir, he has loved the unique combination of the tight-knit community and high-level music making the choir offers. When he is not in Recital Hall 2, you can find Eric rooting for various Baylor sports teams, participating in the various BUMC intramural teams, and running the March Madness Bracket Challenge he created 3 years ago.

---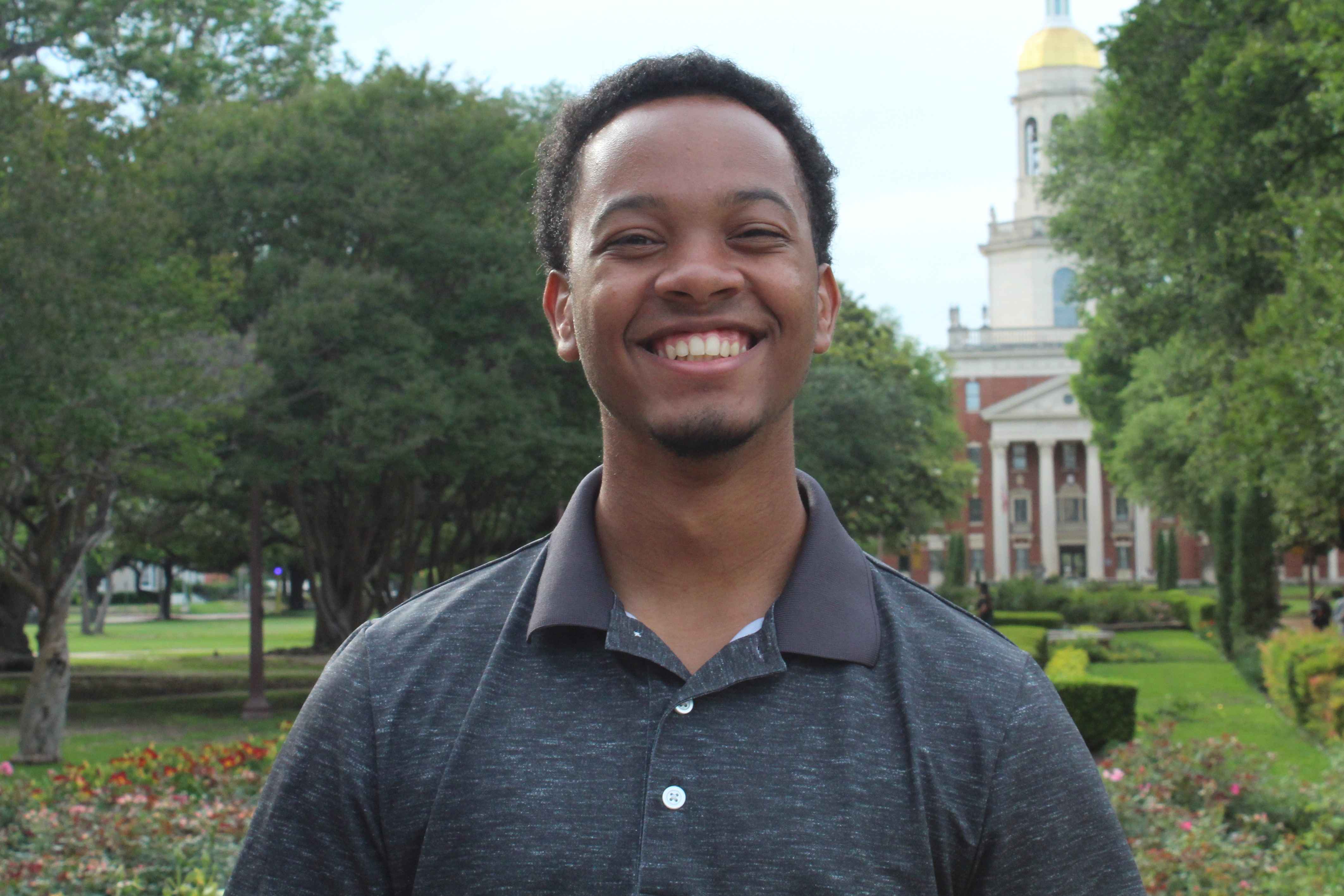 Stefan James – Membership Development
Stefan is a Mechanical Engineering major with a concentration in Aerospace Engineering from Garland, TX. Though he has been singing since middle school, he has never seen a group quite like the Baylor Men's Choir and could not be happier to be a part of such an incredible group of people. He hopes that the community continues to blossom and share its love to other people and the greater community of Baylor. Outside of choir, Stefan is involved in clubs like the National Society of Black Engineers, the Baylor Rock Climbing Team, as well as Zeta Zigga Zamma. He hopes that his studies may one day take him off world as an astronaut in the future because staying on Earth gets boring after a while.
---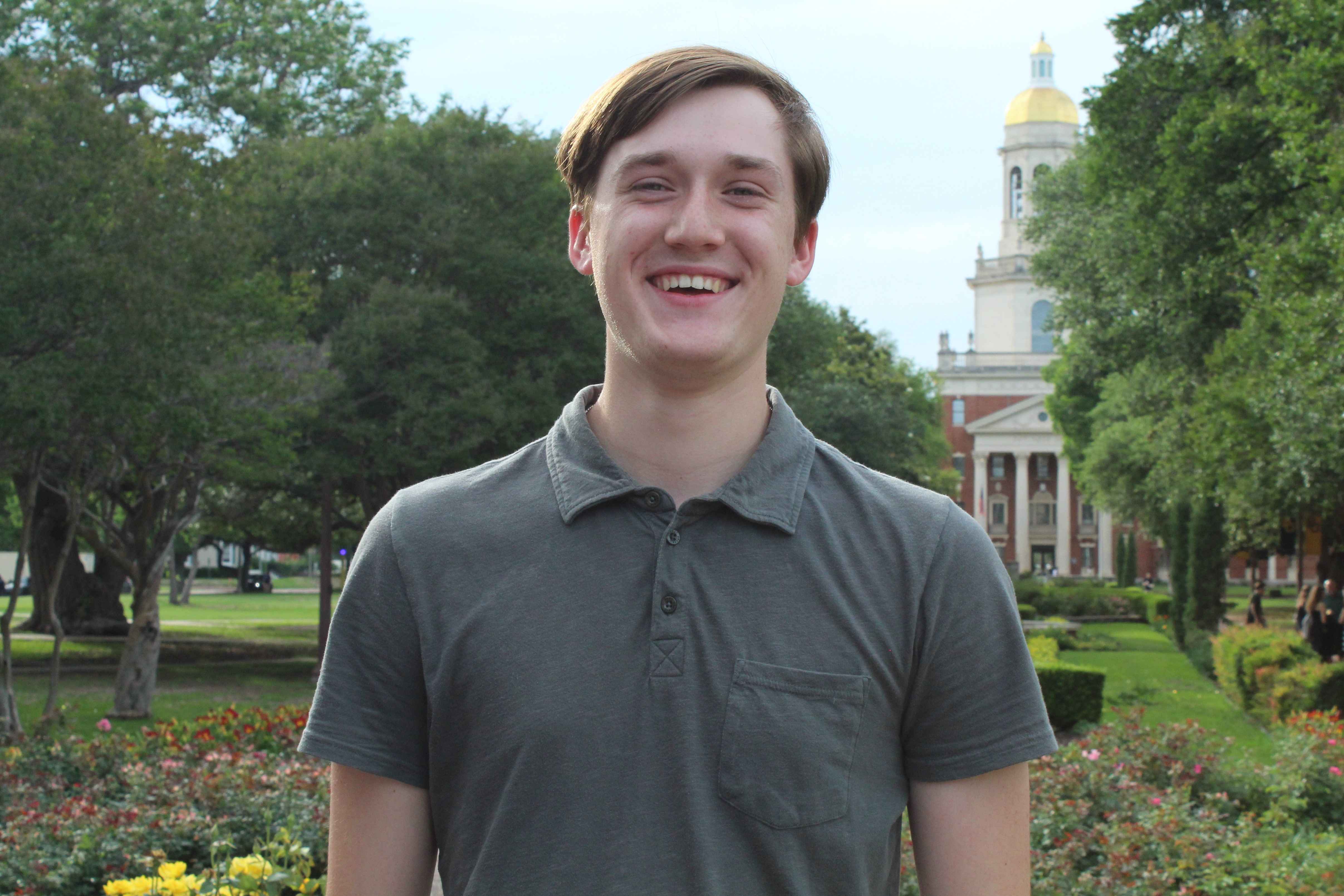 August Rothpletz – Social Media Coordinator
August Rothpletz is a Computer Science Major and Entrepreneurship Minor from Louisville, Kentucky. As a sophomore, this is his second full year in the Baylor Men's choir. The BUMC has truly been his favorite part of his college experience, because of the tight-knit brotherhood, fun memories, and unique experiences it has brought him. When August is not studying or creating a banger reel for the Men's Choir social media, he enjoys creating video games and is a big outdoor enthusiast, whether that means mountain biking, backpacking, hammock camping, or just skateboarding around campus with his roommate!

---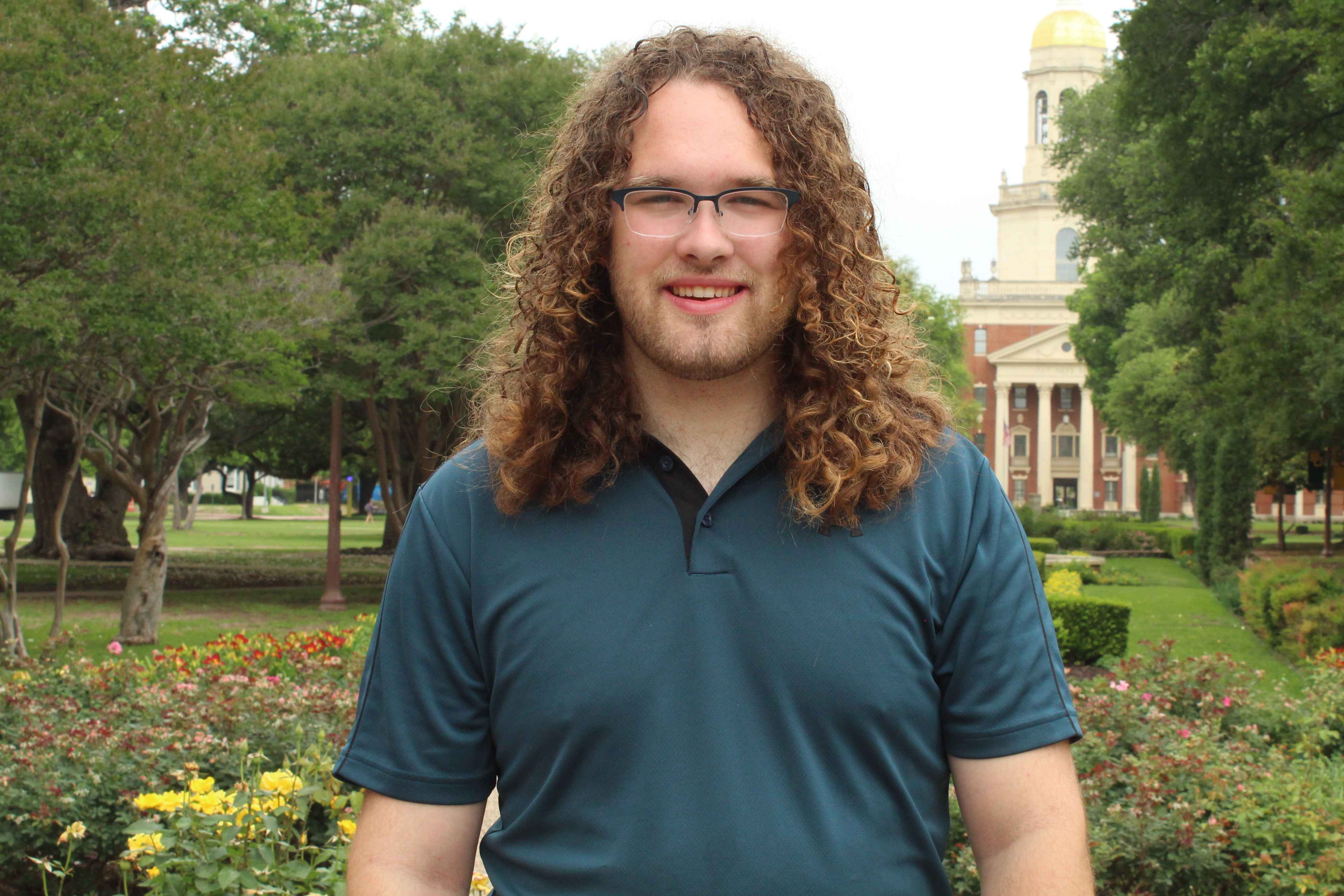 Logan Moore – Chaplain
Logan is a second-year Graduate Student studying Church Music from Gulfport, Mississippi. He is passionate about singing with others and leading people in creating music. Logan loves the Men's Choir because it is a group of men who are all passionate about singing and having fun making music together. As he enters his third semester in the Men's Choir, Logan feels at home in the group and is excited to serve the BUMC as the Chaplin in 2023-2024. Outside of the Men's choir Logan is the worship pastor at Mooreville Methodist Church where he directs a choir of his own.
---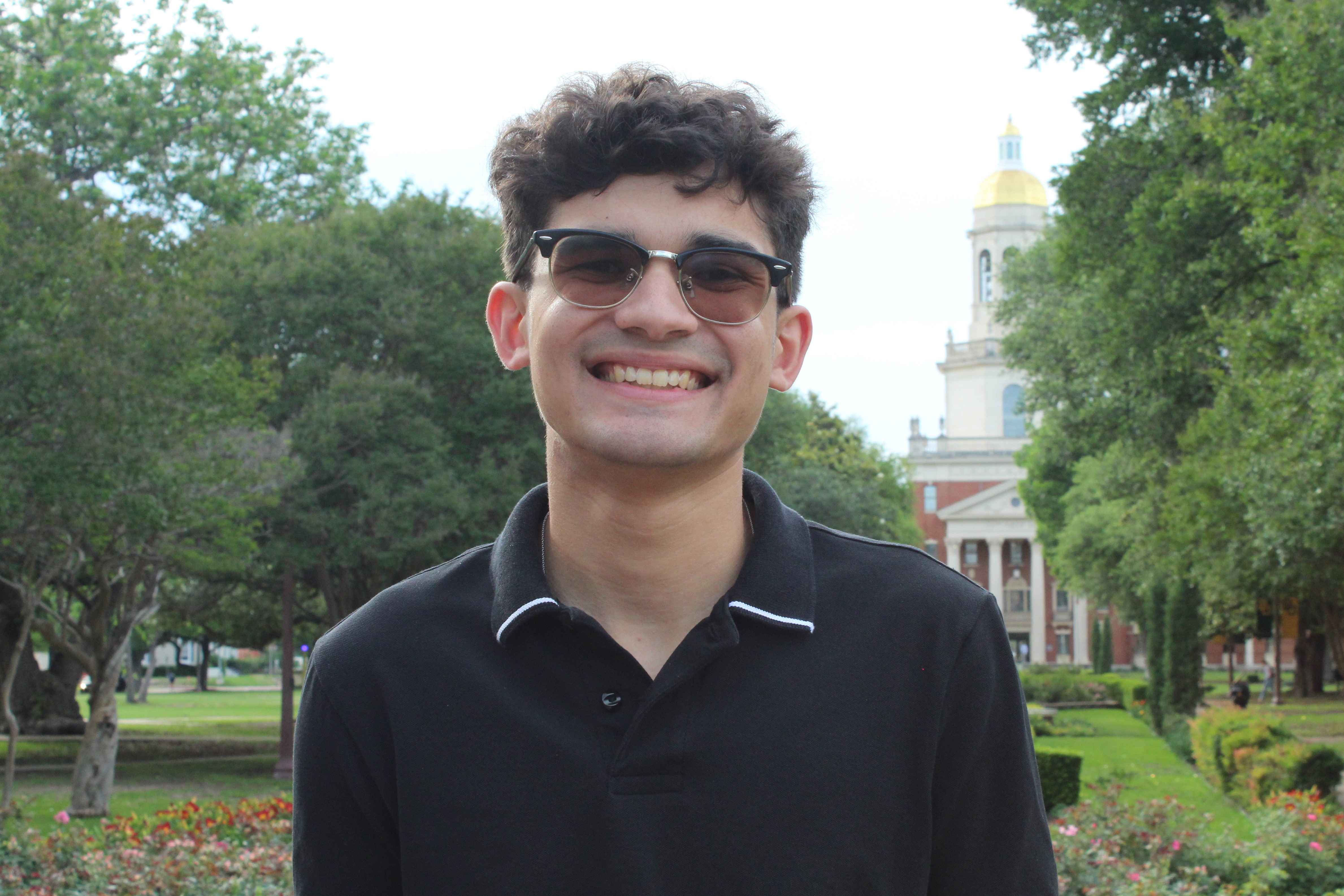 Gabe Perez – Merchandise Coordinator
Gabe Perez is a Senior Astrophysics major and Mathematics minor from Mandeville, Louisiana. This will be Gabe's third semester with the choir. One of the reasons Gabe loves the Men's Choir is the group's welcoming atmosphere and community. Gabe hopes to bring that same welcoming and enthusiastic energy to those around him. During his free time, Gabe loves to play tennis, study stellar objects, support Baylor athletics, and spend quality time with friends.
---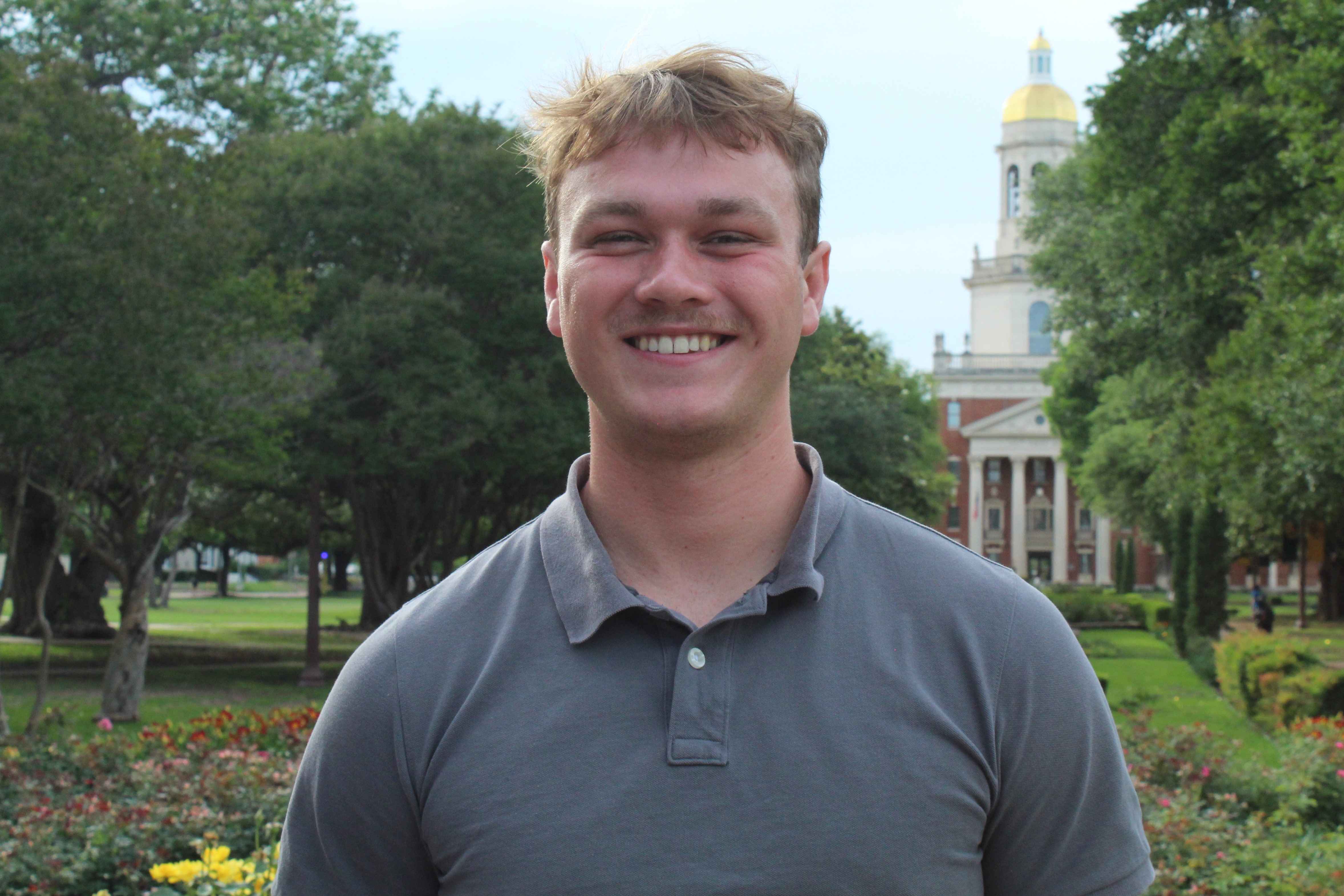 Luke Gotwald – Logistics Manager
Luke is a Junior seeking his BBA at Baylor studying Finance. He is originally from Sheboygan, Wisconsin, and has been in the Men's Choir since the spring of his freshman year. Men's choir has provided Luke with a creative outlet where he can express music as well as welcomed him into a community of men who respect and have a deep sense of care for one another. Being part of the choir has given him the opportunity to expand his musical knowledge as well as allow him to touch people's hearts with the music that the choir creates. Other than being in choir, Luke loves to play tennis as well as other sports and is also involved in Esports at Baylor.

---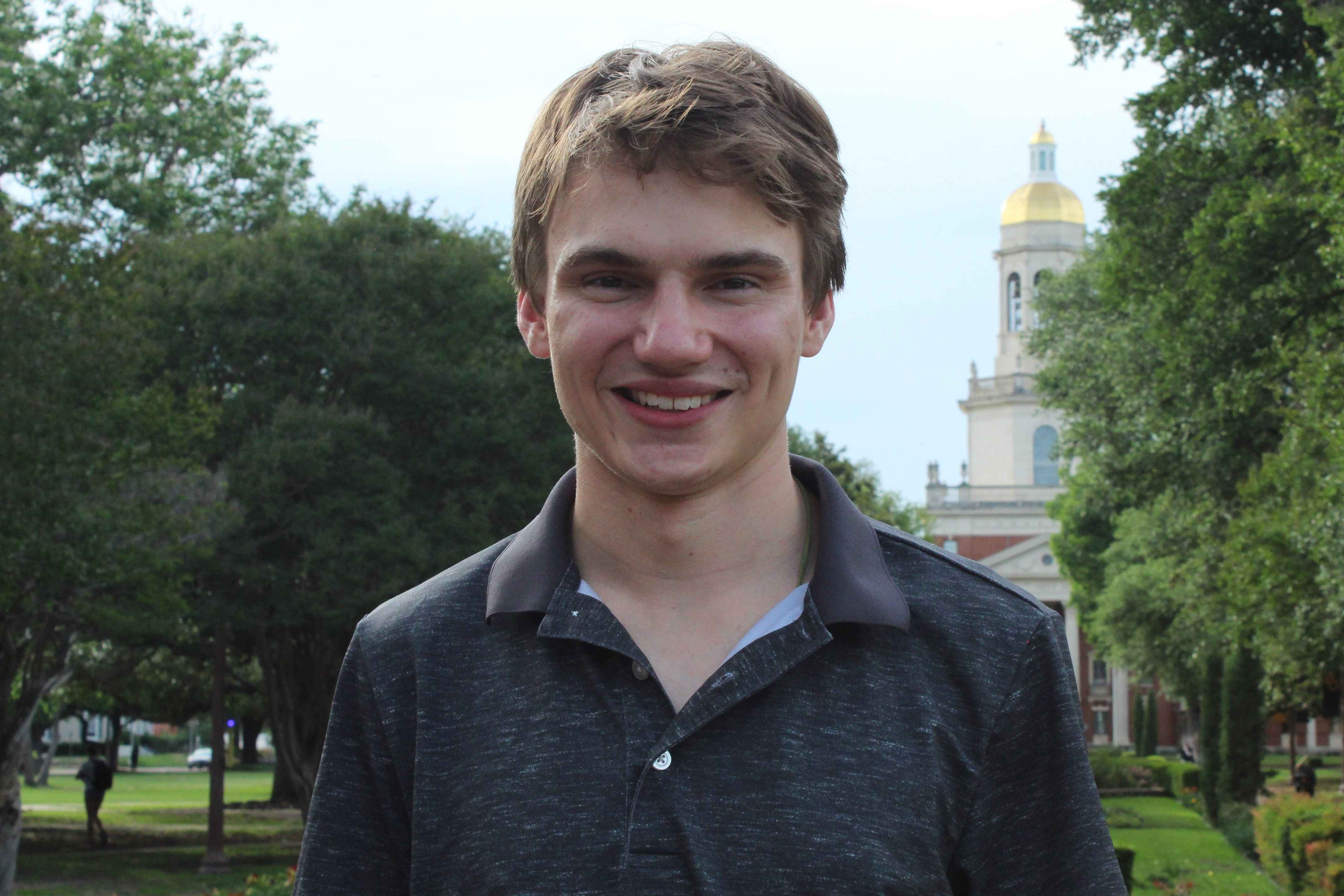 David Sauer – Digital Media Coordinator
David Sauer is an English major from Westlake Village in California. David joined the Baylor Men's Choir his sophomore year with no prior choir experience but quickly found a home in the choir. Since then, he has quickly learned the joys of singing and worshiping in community. Outside of the choir, David fills his time in fellowship with friends, serving in his church, and in writing and illustration work.
---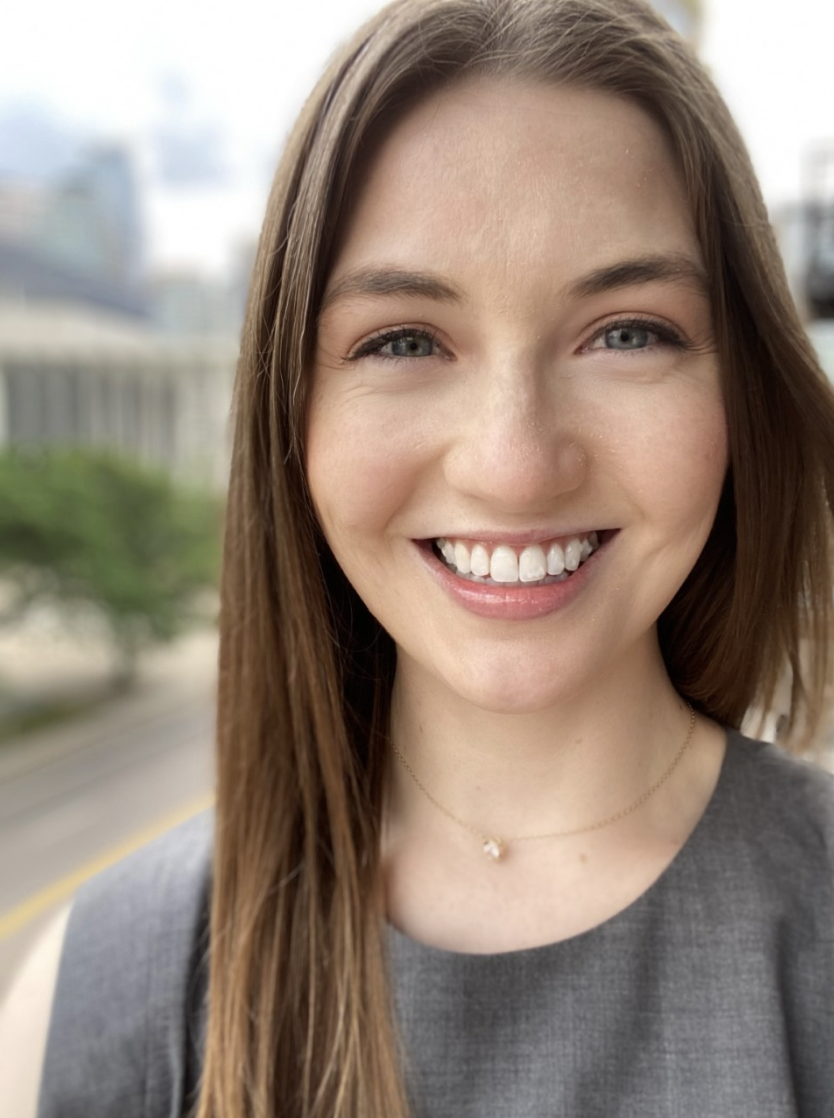 Erin Schmidt- Graduate Assistant
Erin Schmidt is a graduate student pursuing an MM in Choral Conducting. Originally from Fargo, North Dakota, she earned a BM from St. Olaf College in Northfield, Minnesota, and went on to teach middle school choir for six years in the Minneapolis area. In addition to her graduate studies, she also teaches junior high and high school choir at Live Oak Classical School here in Waco. When she's not in a choral rehearsal, you might find her hanging out with friends at Pinewood, going on a walk around the Bear Trail, or watching a rom-com.