BUMC Leadership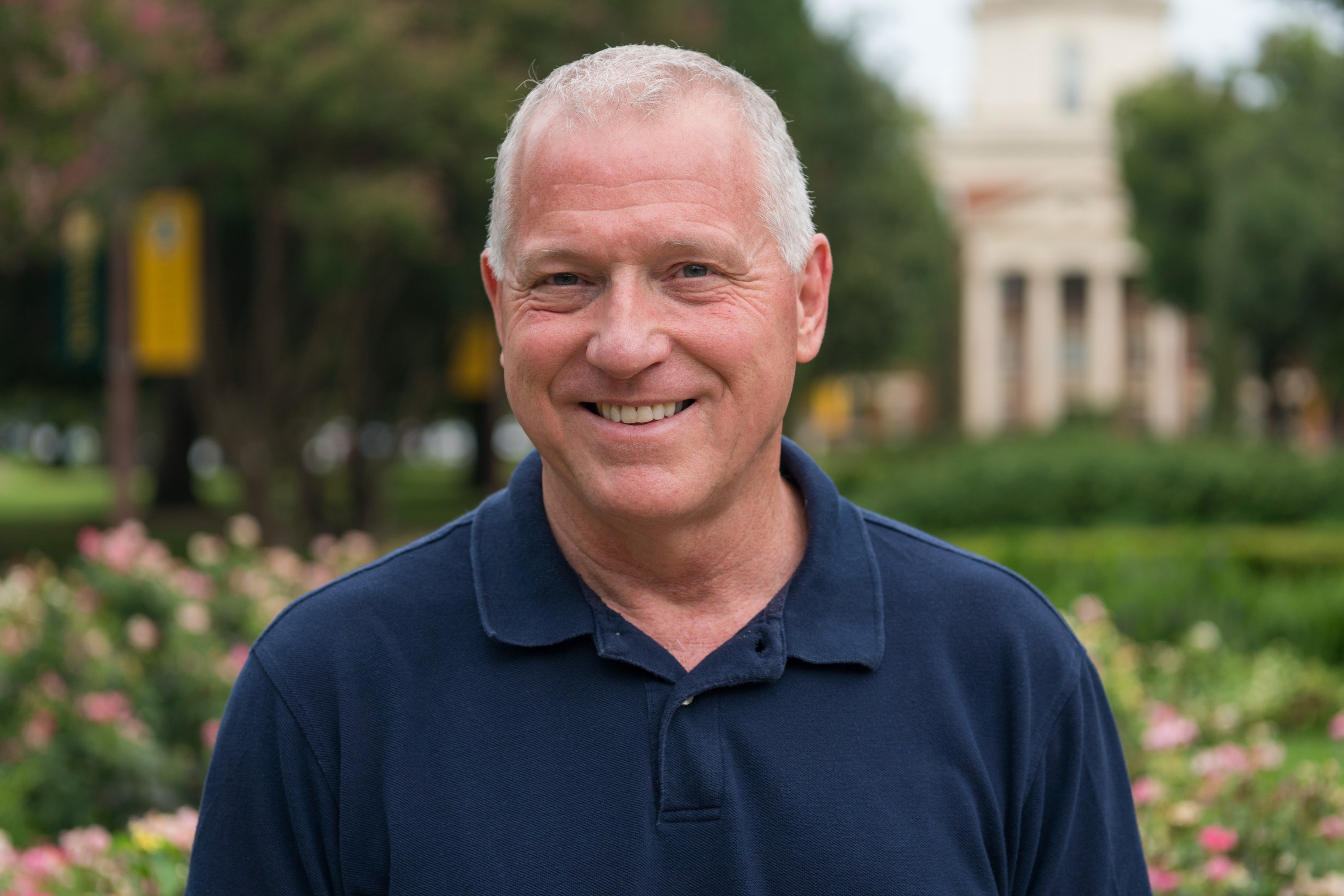 Randall Bradley – Director
Dr. Bradley is deeply committed to the sense of community that naturally develops when men sing together. Prior to coming to becoming director of the Baylor Men's Choir in 2000, he conducted Oklahoma Baptist University's historic Bison Glee Club beginning in 1994. At Baylor he serves as the Ben H. Williams Professor of Music, Director of the Church Music Program, and the Center for Christian Music Studies where he teaches graduate and undergraduate courses in church music.
Dr. Bradley is a frequent conference leader in the areas of conducting, music education, and church music. He has served in various leadership capacities with the American Choral Directors Association including the Oklahoma Choral Directors president-elect and Southwest Division Repertoire and Standards Chair for Male Choruses. Groups under his direction have sung for the National and Southwestern Division American Choral Directors Conventions, the Oklahoma Music Educators Convention, the Baptist Church Music Conference, the Baptist General Convention of Texas, and the Cooperative Baptist Fellowship.
---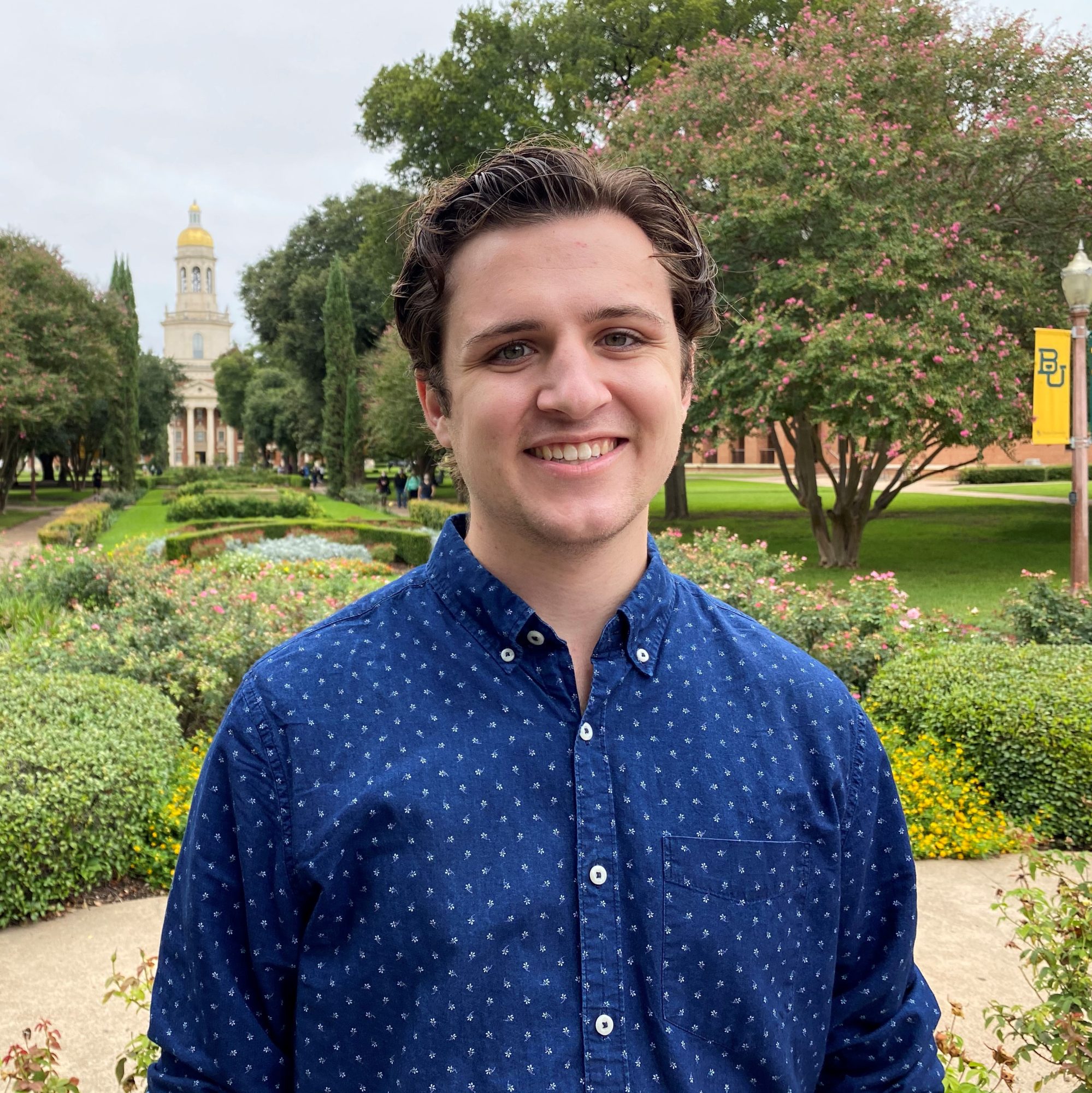 Spencer Carter – President
Spencer Carter is a senior University Scholar studying Psychology, Great Texts, and Religion. He is from Madison, Mississippi, and this is his seventh semester with the Baylor Men's Choir. Spencer loves the Men's Choir for the relentlessly loving community it provides. Throughout his time here, Spencer has found value in the lessons he has learned from this diverse body of college men. Outside of the choir, Spencer enjoys spending time with his fiancée, playing board games with his friends, exploring the many coffee shops around Waco, and serving as a Community Leader in Alexander Hall. Spencer is also a regular member of St. Alban's Episcopal Church.
---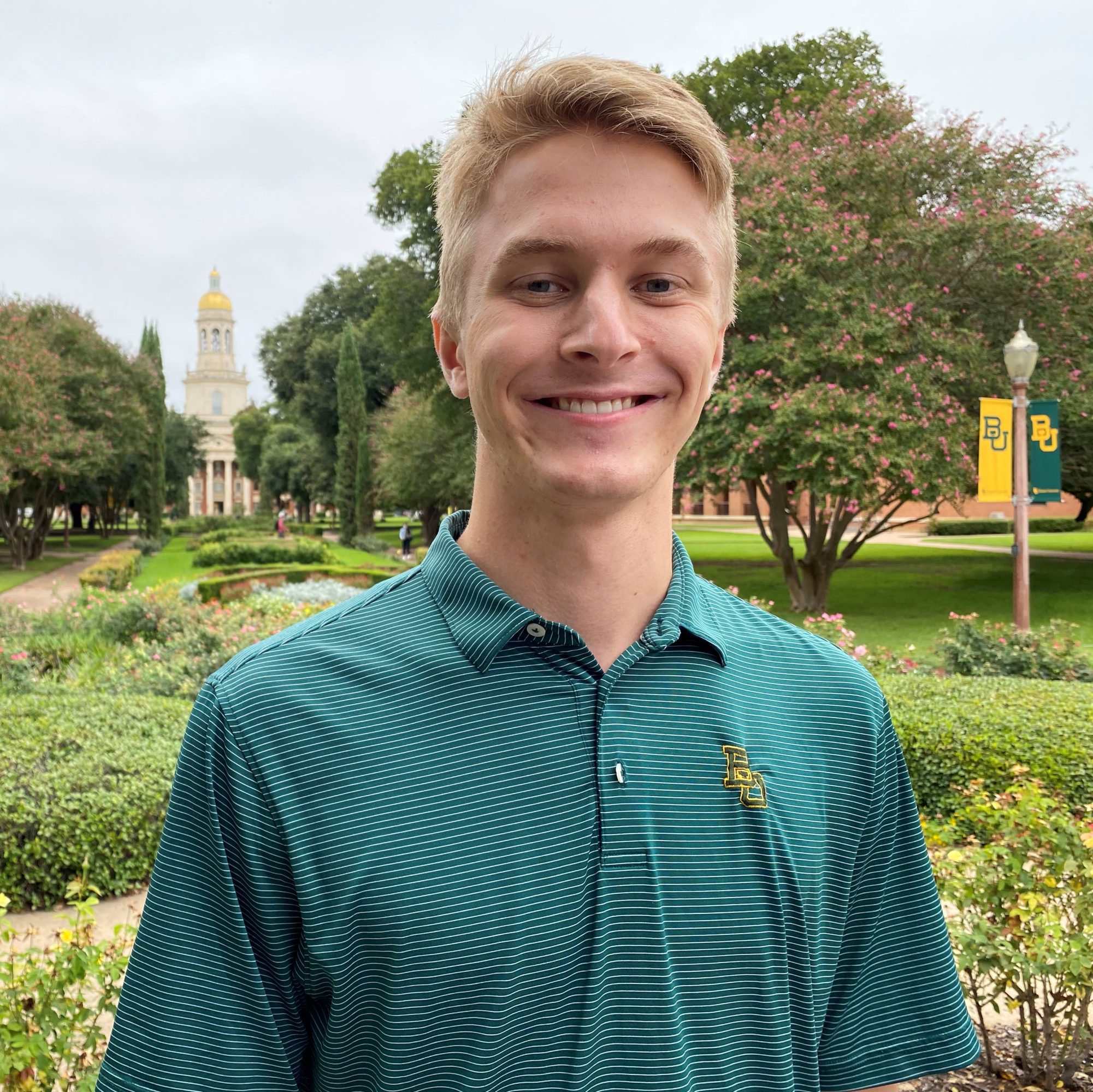 Tim Schmidt – External Vice President
Tim Schmidt is a Senior Mechanical Engineering major from West Bend, WI. Tim joined the Men's Choir because he wanted to become part of a social group unlike anything else on campus, and wanted to join a group that together made amazing music. Tim wanted to make the most of his college experience by enlisting in a brotherhood of men who embrace and accept each other for who they are in Christ, not for what the world expects them to be. Tim has found that being in the Men's Choir has been a great way to rest from the intensive exercises in the hard sciences each day in class with his major. In his free time, Tim enjoys running, biking, reading, and spending time with his friends.
---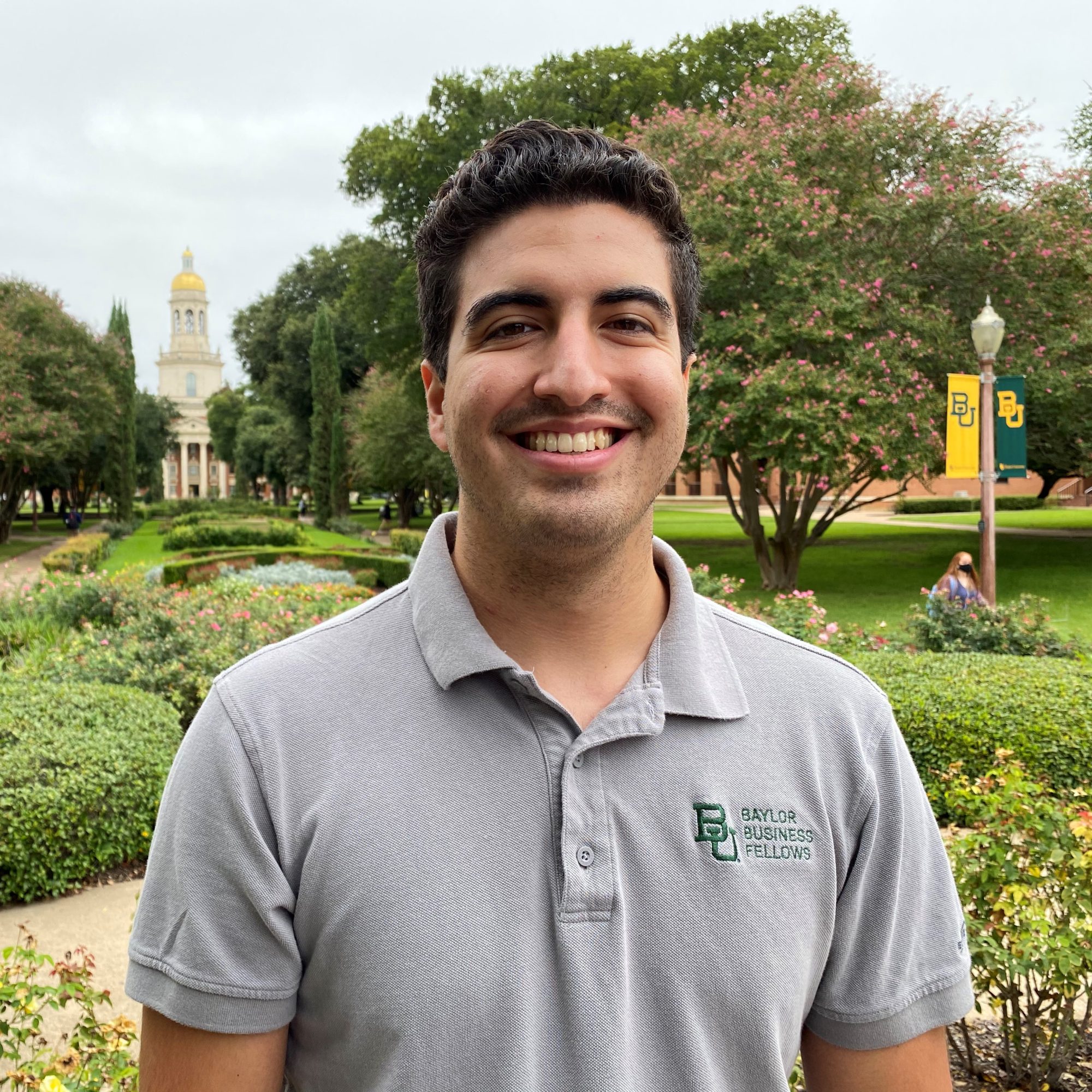 Zach Ardiles – Internal Vice President
Zach Ardiles is a junior Accounting major in the Baylor Business Fellows program. He grew up in Mesa, Arizona (a suburb of Phoenix), and he misses living in a place where it's always sunny and warm! In the little time he has free from school responsibilities, he enjoys playing piano, arguing that U2 is the far and away the best band of the '80s, watching Crystal Palace FC (his favorite soccer team) underperform every single season, losing epically to his roommates at Super Smash Bros., and serving at his church here in Waco. The thing Zach most loves about the Men's Choir is the delicate balance of goofing off and working hard that Dr. Bradley and the leadership team are able to maintain, because it allows for "guys being guys" and beautiful music at the same time!
---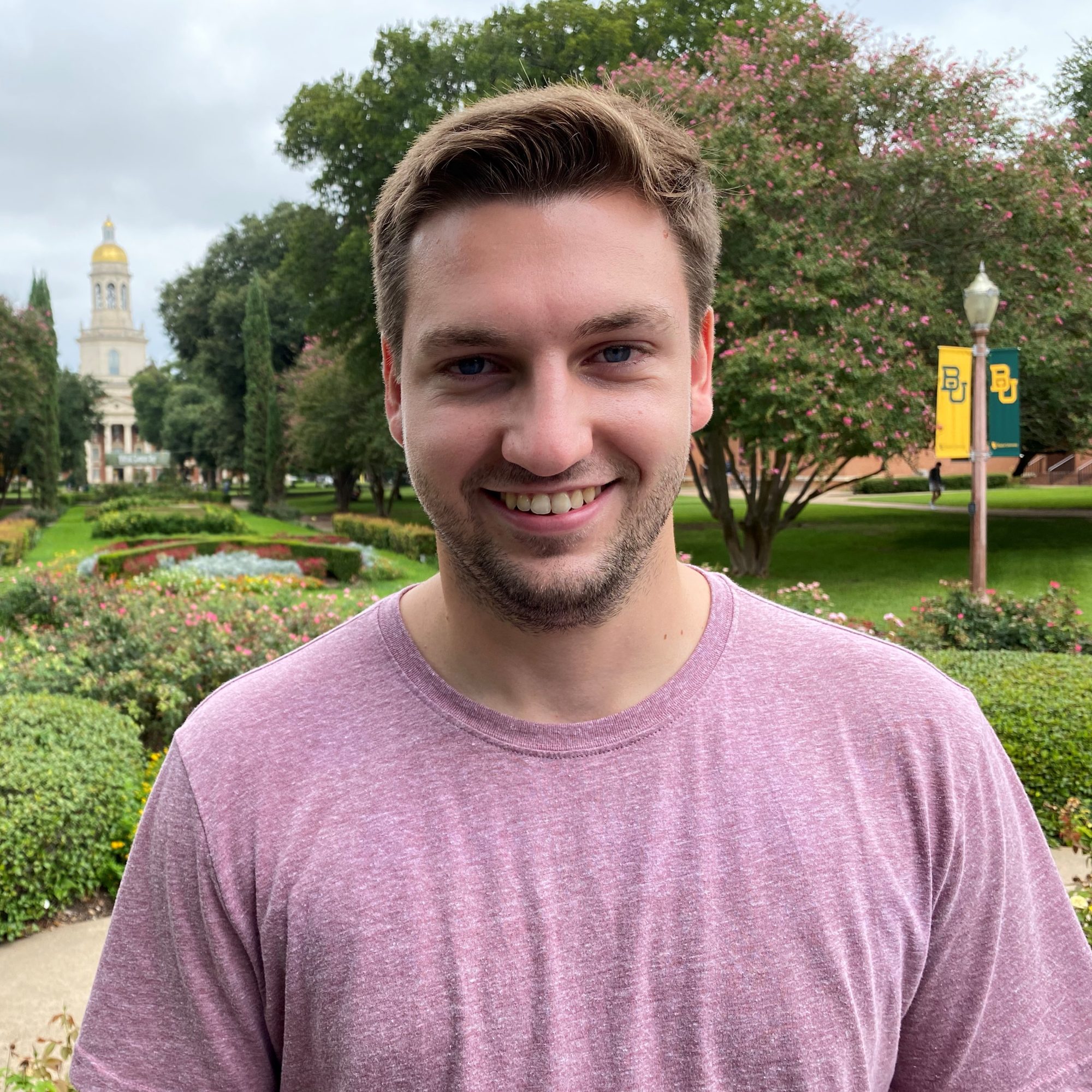 Garrett Buller – Secretary
Garrett Buller is a senior studying Instrumental Church Music with a concentration in Upright Bass. He was born and raised in Fort Worth, Texas. Garrett grew up singing all the time for fun, but Men's Choir is the first choir of any kind that he has been a part of. This is Garrett's fifth semester in Men's Choir and third semester as an officer. In addition to Men's Choir he enjoys writing/arranging music and playing bass in the Baylor Symphony, and he is also very involved in the Baptist Student Ministry at Baylor. Garrett plans on attending Dallas Baptist University next year with his fiancé, Samantha, to get a Master of Discipleship Ministries. He hopes to work in a church one day and has found his experience in the Men's Choir to be extremely relevant to learning how to minister to both individuals and communities through music and service.
---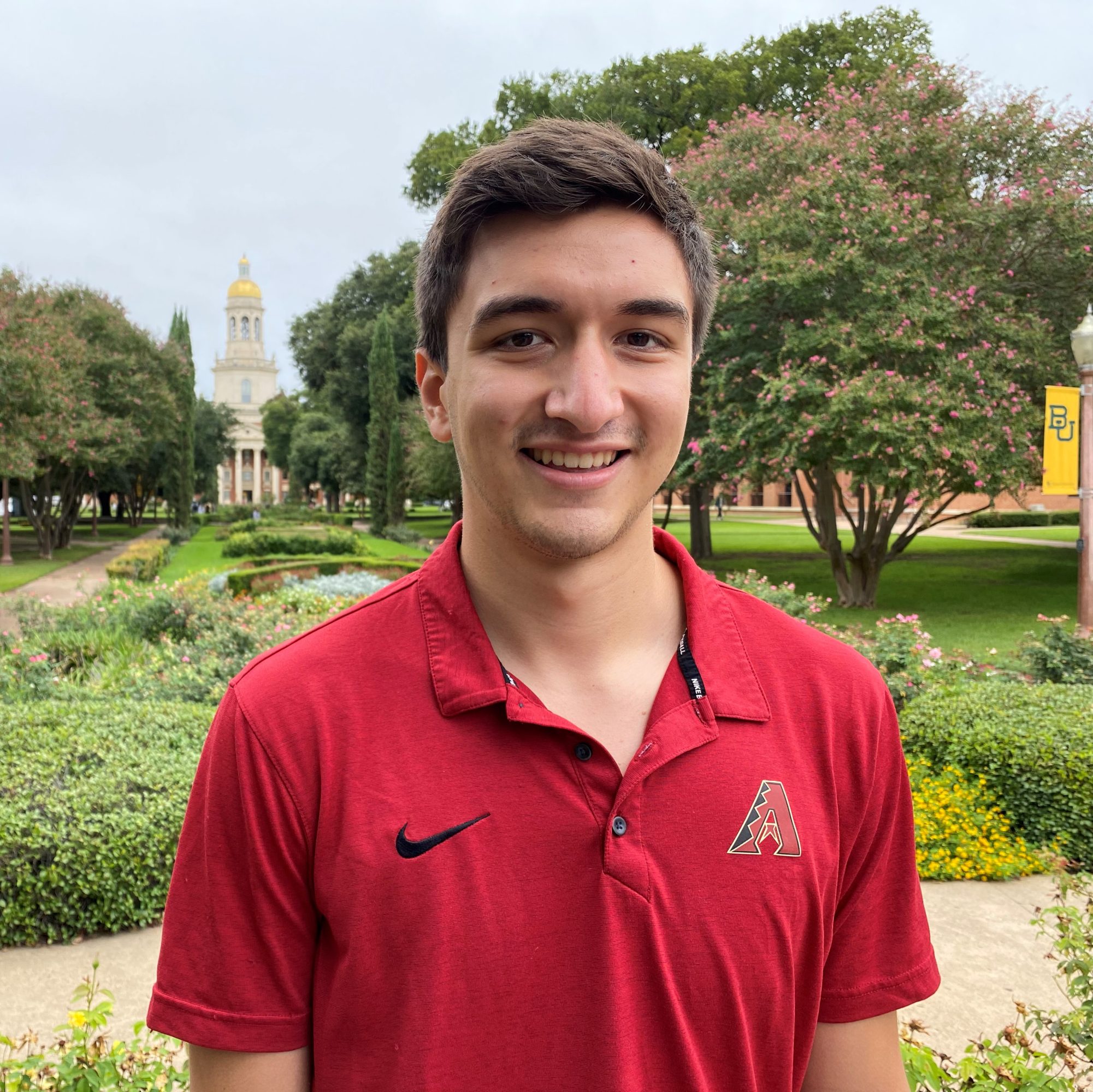 Tyler Ardiles – Treasurer
Tyler is a Sophomore Marketing major from Phoenix, Arizona. This is his 3rd semester with the Men's Choir. Tyler enjoys all kinds of music but Men's Choir has taught him a huge appreciation for music that binds people together and creates a community. Now that he feels at home in Men's Choir, Tyler deeply appreciates the culture of the choir- which is simultaneously immensely welcoming and intentionally thought-provoking. Tyler is also studying music as a minor at Baylor. Because of his Peruvian heritage, Tyler hopes to work and live in South America some day. Outside of choir, Tyler enjoys playing music at church or with his friends, shooting hoops, and reading.
---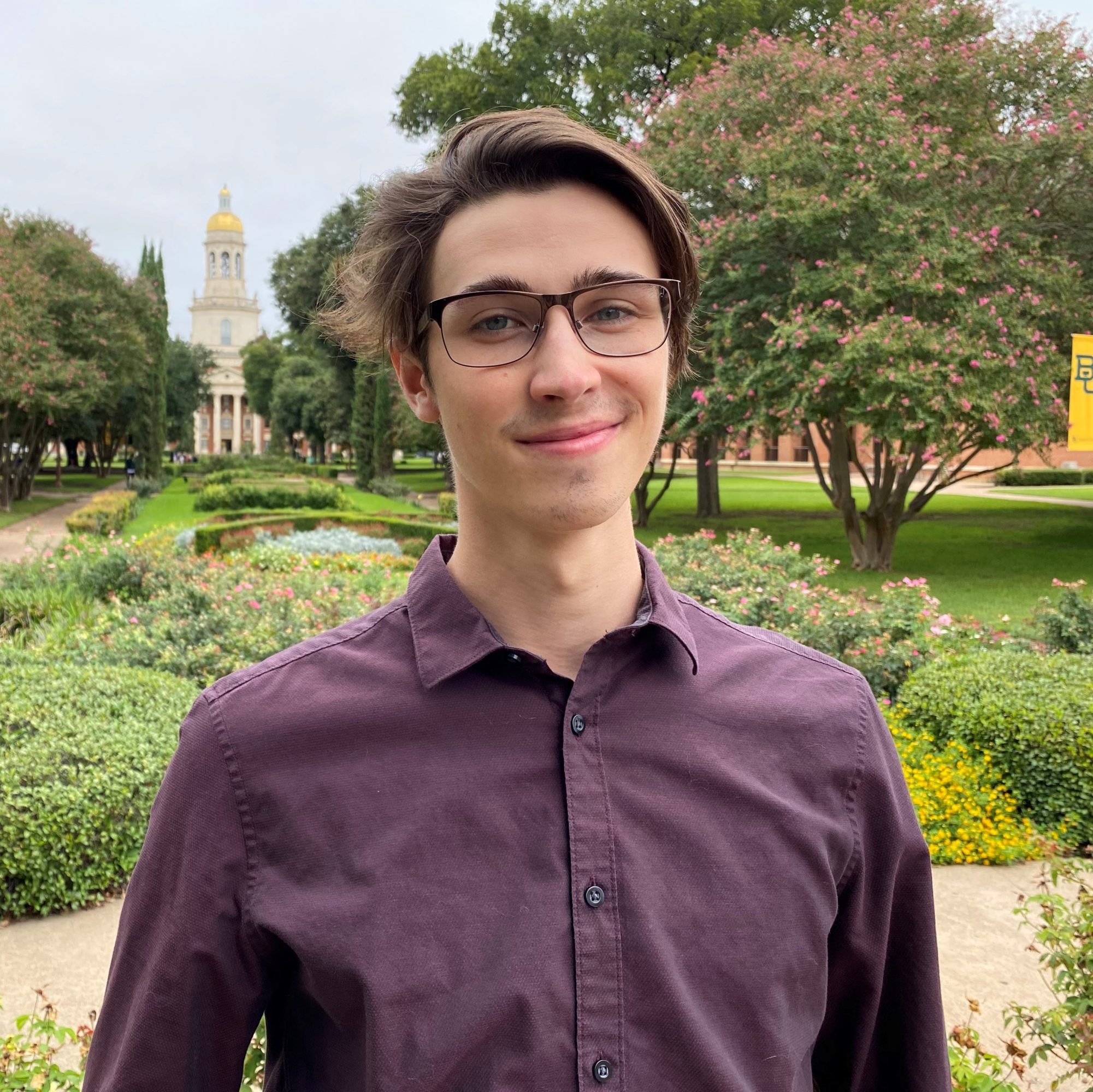 James Denney – Membership Development
James is a Junior Undecided major from Nashville, Tennessee, and this is his fourth semester as a part of Baylor University Men's Choir. James's favorite part of Men's Choir is getting to interact with all of his closest friends and feel God through music. Men's Choir has helped James overcome a fear of music and instilled a sense of creativity that he has recently channeled into songwriting. Aside from songwriting, James loves to spend his time studying martial arts like Wado Ryu and Taekwondo and scouring the web for interesting physics journals, as well as playing Super Smash Bros with his friends.
---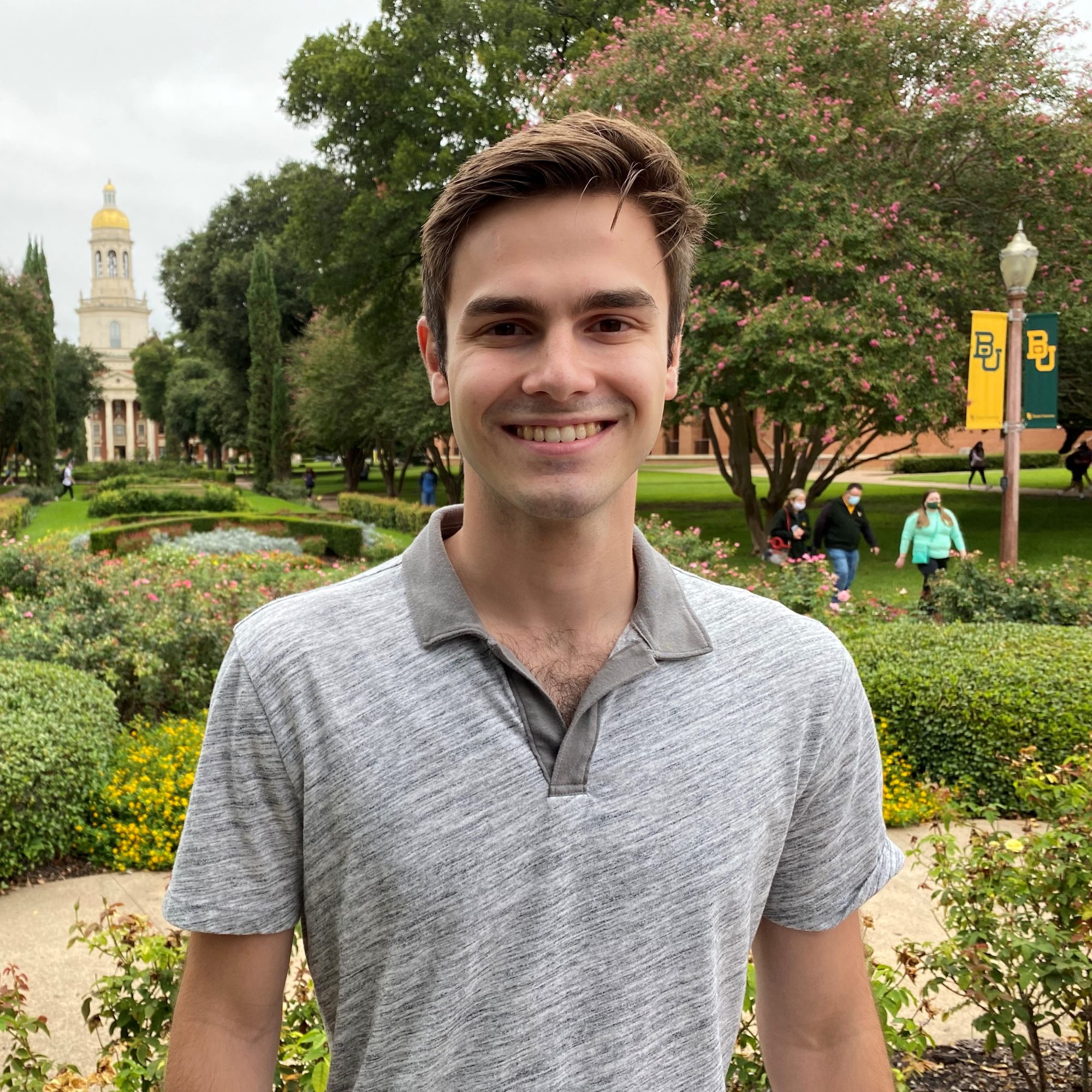 Parker Hoffman – Social Media Coordinator
Parker Hoffman is a Junior Biology major from Metamora, IL. After completing his undergraduate studies at Baylor, Parker hopes to attend medical school to become a pediatric hospitalist. Having grown up in a musical family and singing in choirs, Parker came to Baylor looking for a musical outlet – in Men's Choir, he found not only this outlet but also a community and brotherhood that he anticipates will last long after his time at Baylor is finished. Outside of Men's Choir, Parker is involved on campus in various leadership roles in the Baylor Pre-Health community and leads worship at Grace Church in Waco. In his spare time, Parker enjoys listening to music and podcasts, reading, spending time with family and friends, trying new restaurants, and playing the piano and guitar.
---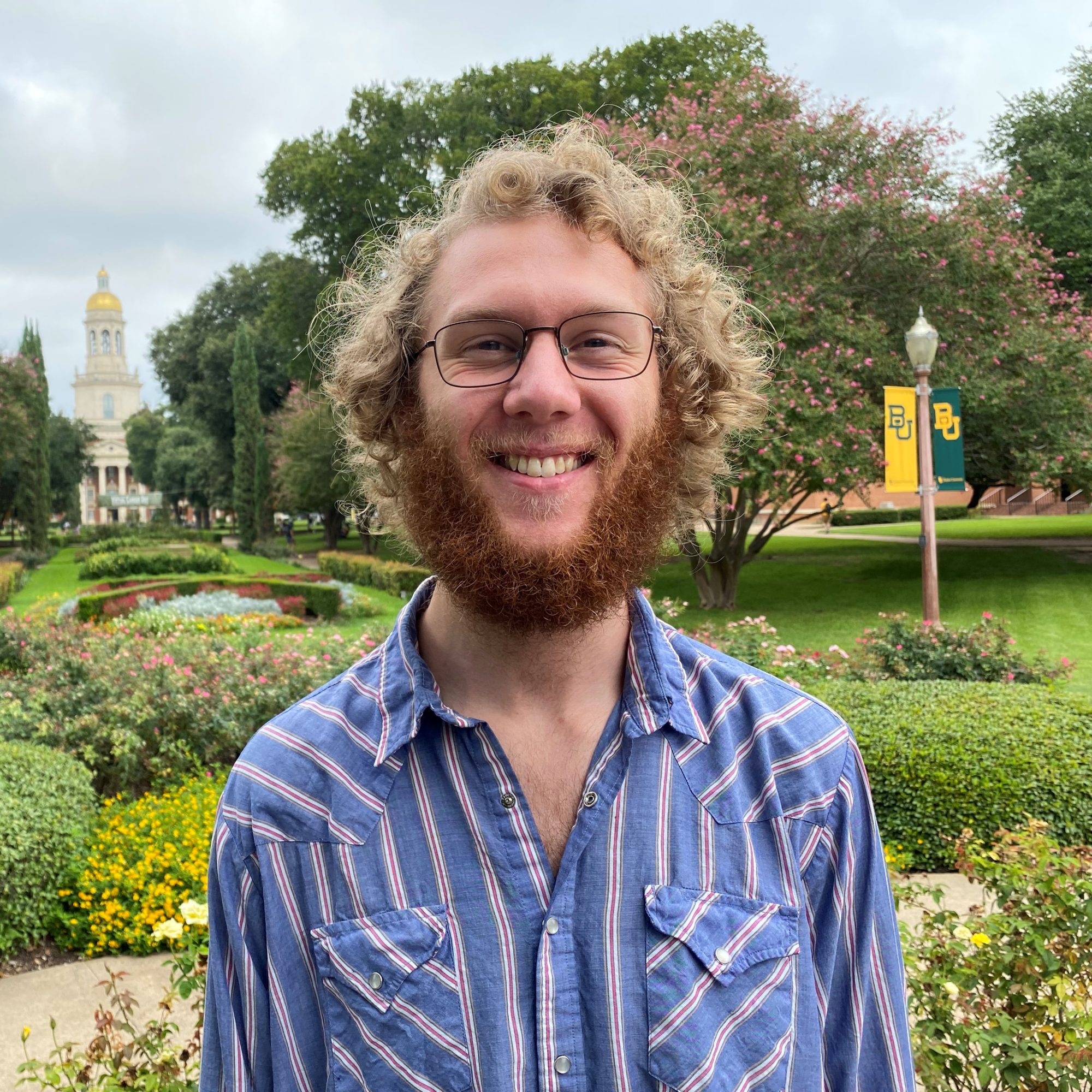 Brandt Coffey – Chaplain
Brandt Coffey is a Junior Choral Music Education major from Plano, TX. Brandt has proudly called Men's Choir another home since his freshman year. The environment of vulnerability, growth, and fraternal fun is solely fostered and embraced, and sustained by the men in the choir and each year, Brandt has witnessed this legacy continue. Brandt implores every new member to be willing to step into discomfort and be present, whether it be playing dodgeball during Fall Retreat or talking with a couple guys outside Waco Hall after class. Brandt is excited this year to help lead the spiritual life of the Men's Choir as the Chaplain and play his part in impacting even one guy so that they, too, have a "why" they love Men's Choir.
---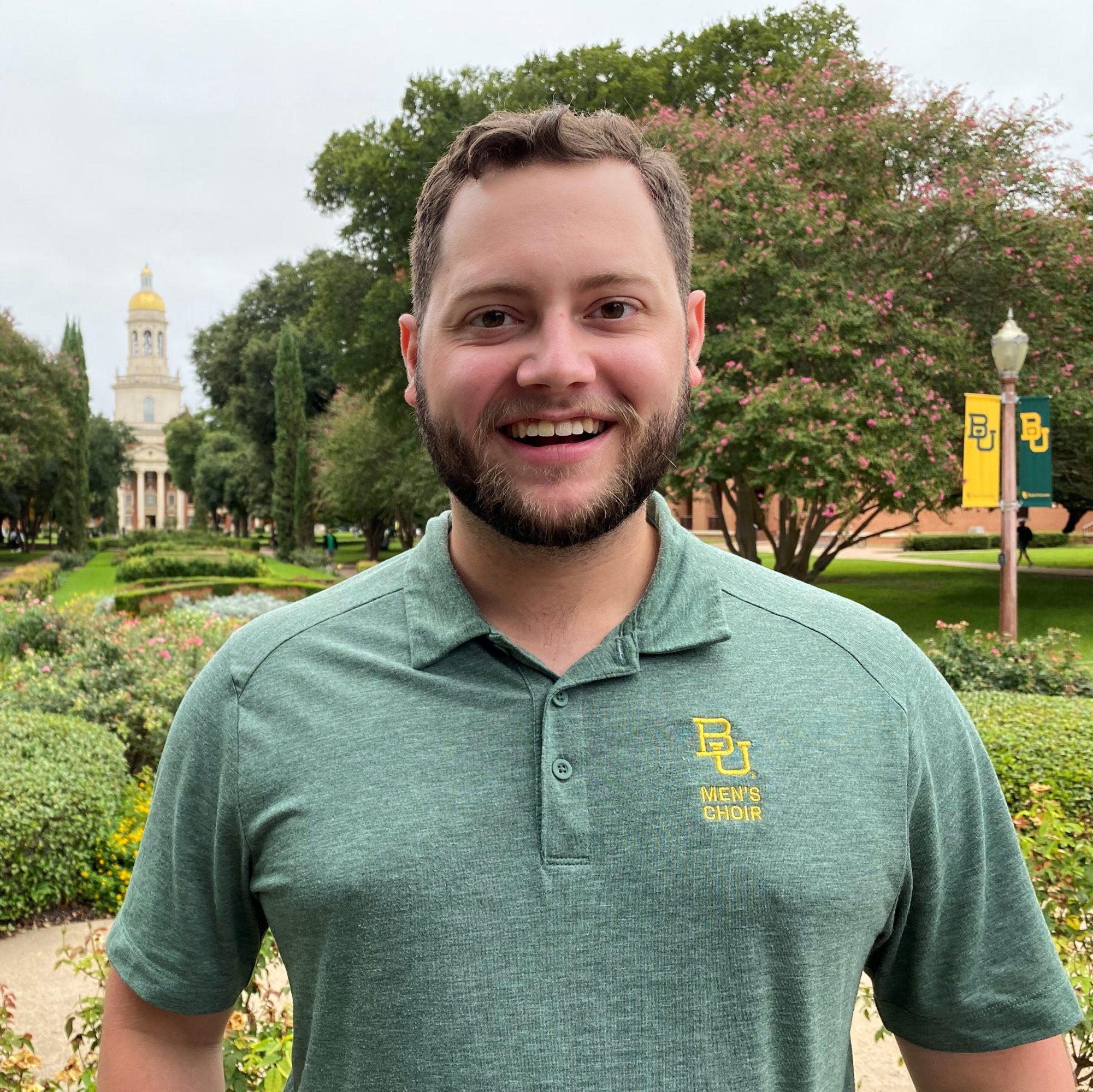 Matt Sumrall – Merchandise Coordinator
Matt is a Senior Church Music major from Waco, TX. He remembers seeing the Baylor Men's Choir through YouthCUE, a non-profit organization that focuses setting up festivals for church youth choirs. From his middle school years, Matt imagined himself not only being a part of an excellent group of men bigger than himself, but also wearing our iconic striped green-and-gold Men's Choir tie! Little did he know, after being a part of his church's youth choir and joining choir in high school of his Senior year, Matt would go on to major in music on the vocal track, be a part of this fantastic group, and serve on leadership with us! While Matt is a Senior this year, he will stick around for one more year as an undergraduate before pursuing either ministry, seminary, or both. Matt attends First Baptist Church in Waco, TX and serves as their Music Intern under the leadership of Baylor Men's Choir alum Andy Muskrat (Baylor BCM '05).
---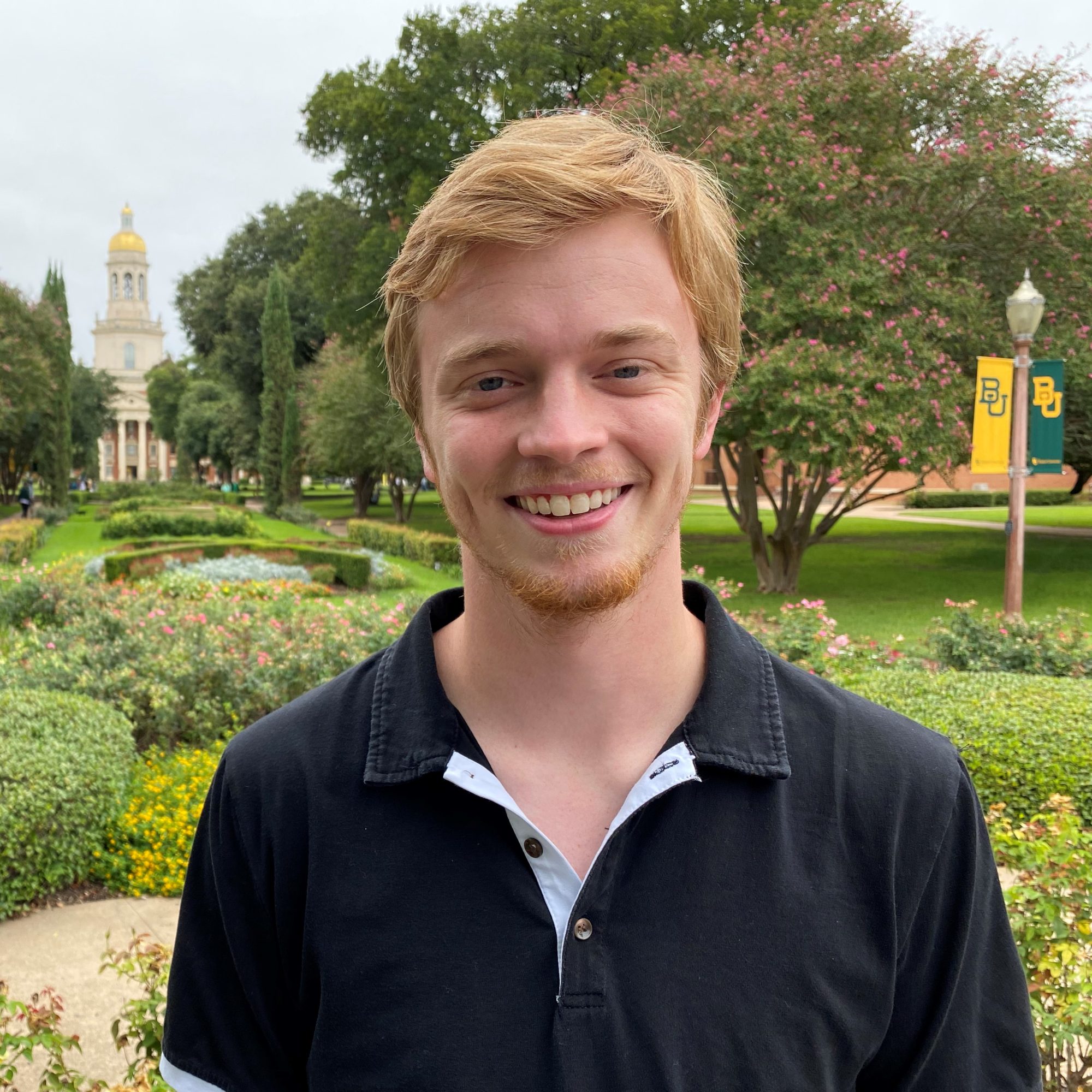 Brady Bolding – Logistics Manager
Brady Bolding is a senior Finance major, from Longview Texas. Brady joined his school's choir in middle school and kept it up until he graduated high school. He is now going into his third year of Men's Choir and plans to stay in the choir until he graduates. Brady loves many things about the Men's choir, but what he loves most is the Godly community that is built and maintained by every member. Outside of the Men's Choir, Brady enjoys playing board games, reading books, and spending time with his beautiful wife.
---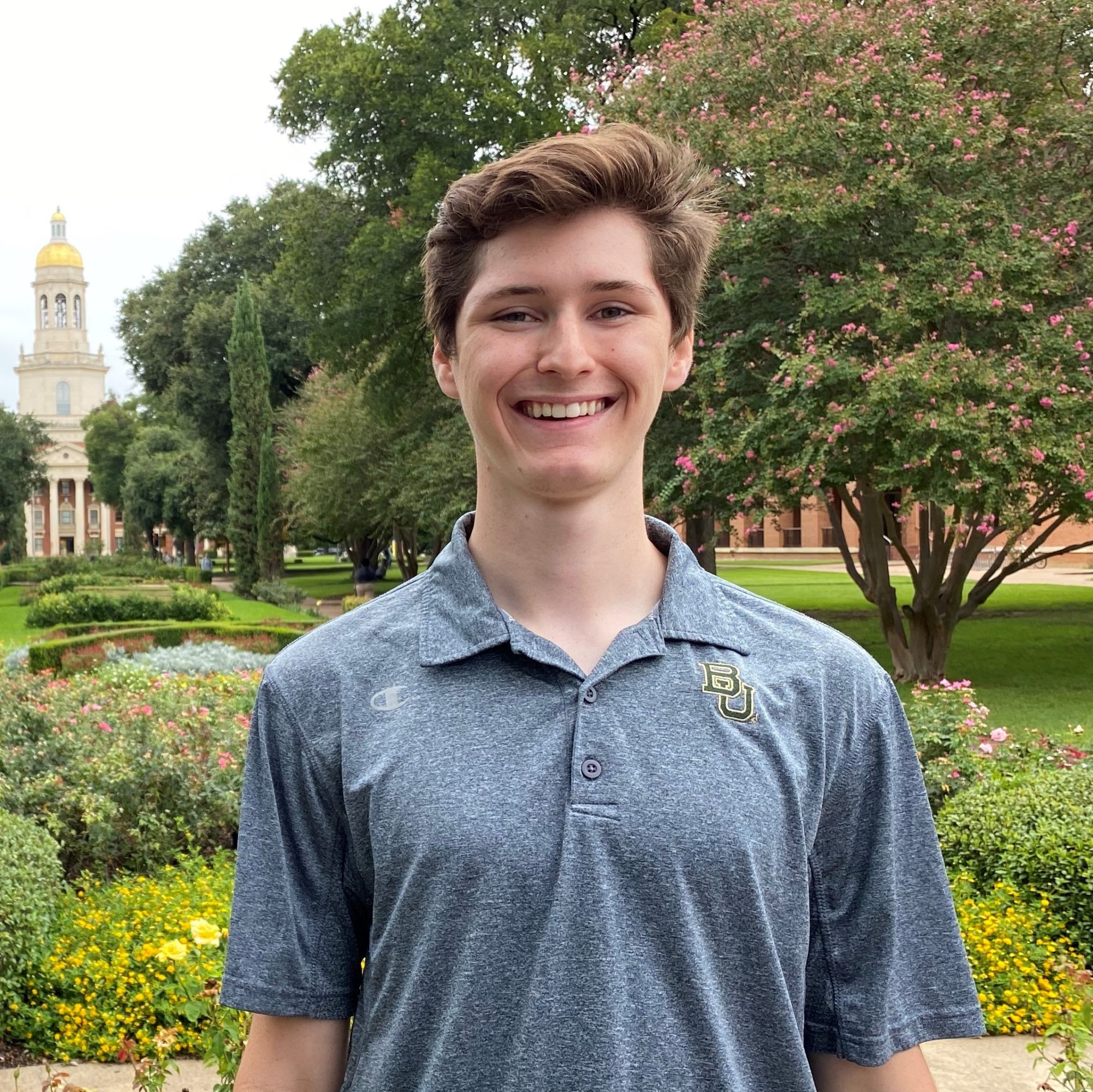 Andy Kanz – Digital Media Coordinator
Andy is a Junior University Scholar from Waco, TX concentrating in religion, film/digital media, and theatre performance. After spending 7 years in choir beginning in middle school, Andy joined the Men's Choir in the fall of his freshman year to strengthen his bond to choral performance and to experience the unique Christian fellowship that Men's Choir is known for. He previously served as the social media coordinator in the spring of 2020, and he is now excited to serve the group as its digital media coordinator. When Andy is not singing with the guys, you might catch him reading, playing tennis, hanging out with friends, reading, watching movies, or reading.
---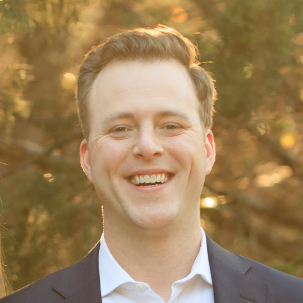 Will McLean – Graduate Assistant
Will McLean, a Duluth, MN native, is currently a graduate student at Baylor University in Waco, TX and has served most recently as Director of Choirs at South Salem High School in Salem, OR. Under his direction the choirs at South Salem performed at the 2019 National ACDA Convention in Kansas City, MO, the 2016 State Conference of the Oregon Music Educators Association, have consistently been awarded superior ratings in district and state concert & sight-reading contests, named best in class and best on-site in regional and national festivals, and collaborated with numerous composers on commissioning new works for choirs. Outside of the classroom, Will has presented sessions at conferences of NW-ACDA and OR-ACDA, served as the Choral Chair for Oregon Music Educators Association, served on the Oregon ACDA board and was presented with the Oregon ACDA Young Conductor Award in the summer of 2018. Before his time at South Salem, he taught in Texas and studied music at St. Olaf College. Will's teachers include Dr. Lynne Gackle, Dr. Anton Armstrong, Dr. Brian Schmidt, Dr. Christopher Aspaas, Dr. Randall Bradley, and Professor Stephen Heyde.