BUMC Leadership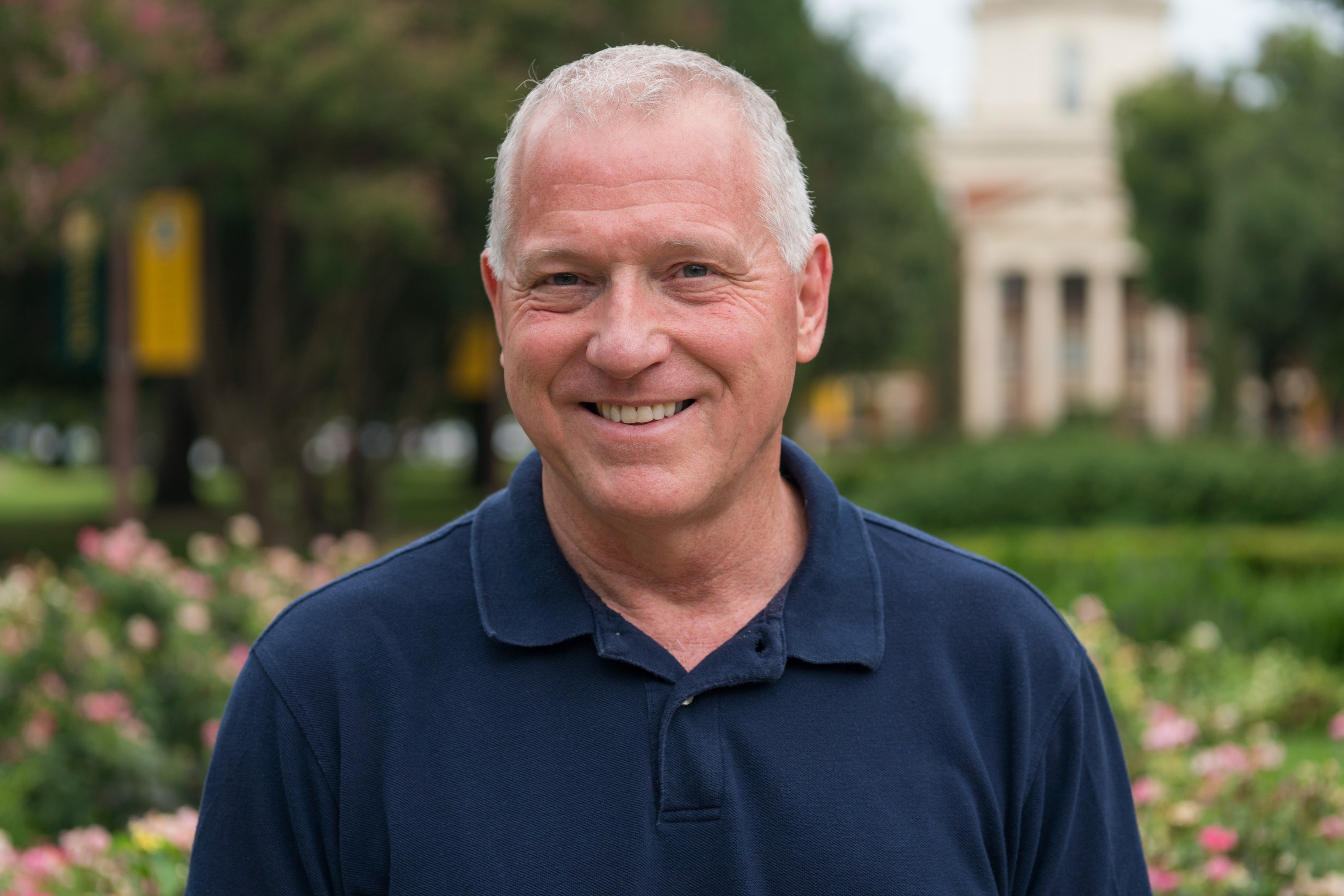 Randall Bradley – Director
Dr. Bradley is deeply committed to the sense of community that naturally develops when men sing together. Prior to coming to becoming director of the Baylor Men's Choir in 2000, he conducted Oklahoma Baptist University's historic Bison Glee Club beginning in 1994. At Baylor he serves as the Ben H. Williams Professor of Music, Director of the Church Music Program, and the Center for Christian Music Studies where he teaches graduate and undergraduate courses in church music.
Dr. Bradley is a frequent conference leader in the areas of conducting, music education, and church music. He has served in various leadership capacities with the American Choral Directors Association including the Oklahoma Choral Directors president-elect and Southwest Division Repertoire and Standards Chair for Male Choruses. Groups under his direction have sung for the National and Southwestern Division American Choral Directors Conventions, the Oklahoma Music Educators Convention, the Baptist Church Music Conference, the Baptist General Convention of Texas, and the Cooperative Baptist Fellowship.
---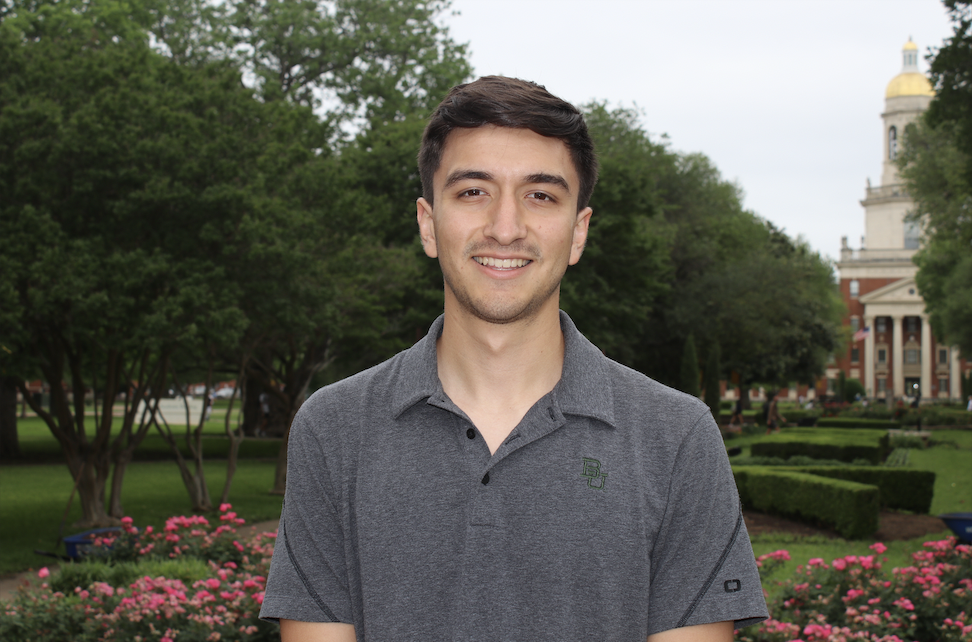 Tyler Ardiles – President
Tyler is a Senior Business Fellows, Supply Chain and Marketing major from Phoenix, Arizona. He has been in Men's Choir every semester since coming to Baylor. Tyler enjoys all kinds of music but this group has taught him a huge appreciation for music that binds people together and creates a community. Now that he feels at home in Men's Choir, Tyler deeply appreciates the culture of the choir- which is simultaneously immensely welcoming and intentionally thought-provoking. Tyler is also studying music as a minor at Baylor. Because of his Peruvian heritage, Tyler hopes to work and live in South America some day. Outside of choir, Tyler enjoys playing music at church or with his friends, shooting hoops, and reading.
---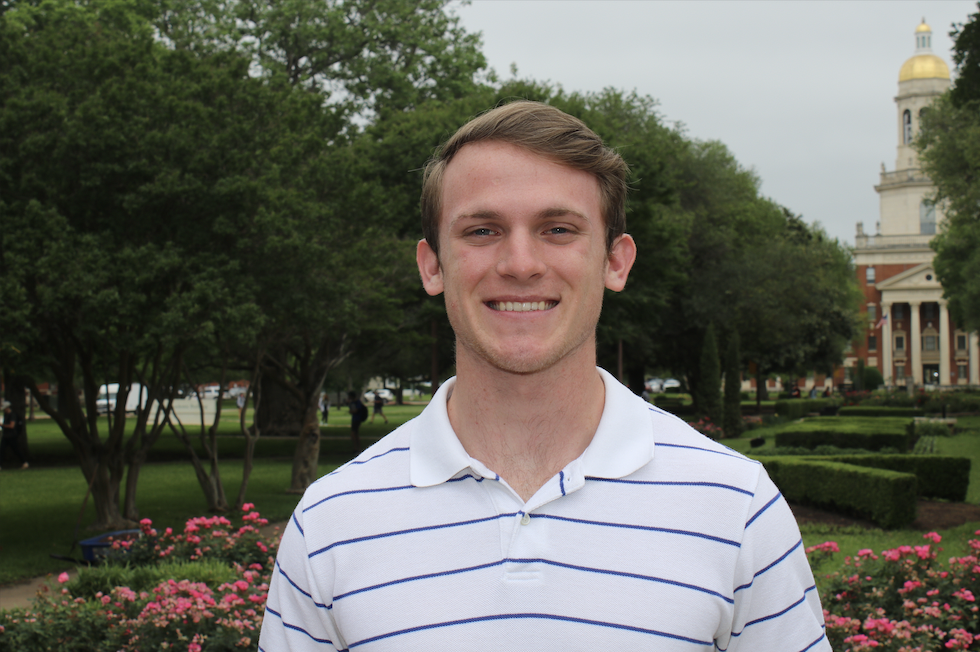 Briggs Ellyson – External Vice President
Briggs Ellyson is a Junior Accounting major from Austin, TX. He plans to pursue his master's in accountancy at Baylor University and sit for the CPA exam in May of 2025. Briggs enrolled in Men's Choir the first semester of his freshman year and has never looked back! He loves the community and musical outlet it provides. Outside of Men's Choir, Briggs sings in his church praise team and is heavily involved with his church. In his spare time, Briggs lifts weights, plays intramurals, polishes his smash bro/Mario kart skills, and transcribes "Squidward's Tiki Land" into TTBB.
---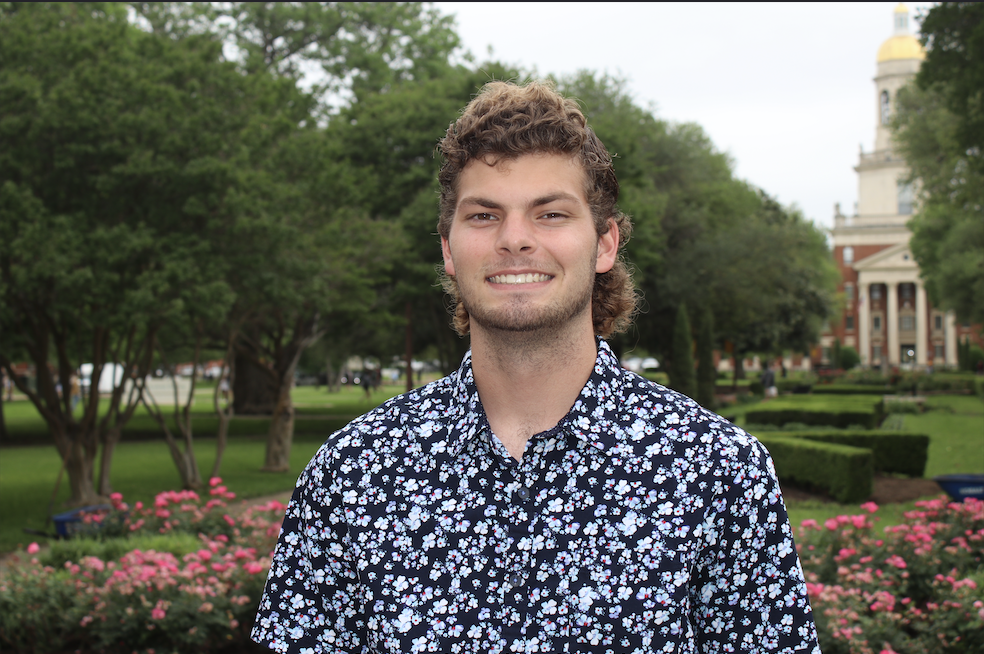 Carson Hooker – Internal Vice President
Carson Hooker is a junior pursuing a BSEd in Secondary Mathematics and a minor in Women's and Gender Studies. This semester will be Carson's fifth semester with the choir. Carson enjoys being in the Men's Choir because of its extremely diverse community that is like a tightly knit brotherhood surrounding him. In his free time, Carson enjoys playing ping pong, getting a nice tan, doing math problems, and supporting Baylor's athletic teams. He currently attends Highland Baptist Church in Waco and after graduating he plans on becoming a high school mathematics teacher, also with hopes to attain a master's degree and eventually become a mathematics professor at a university.
---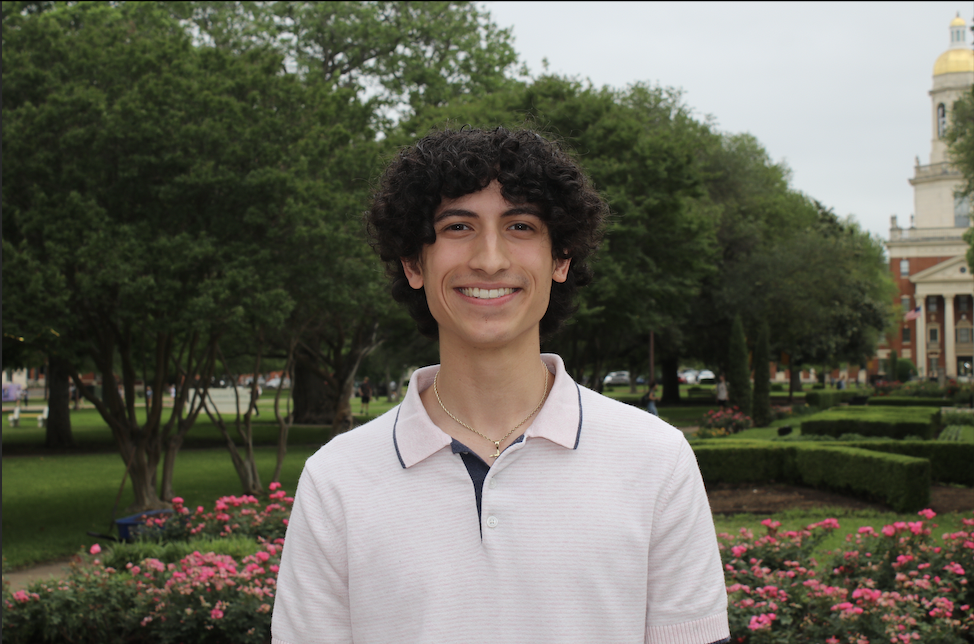 Evan Rivera – Secretary
Evan Rivera is a Junior Church Music major from Richmond, Texas. Since he was a high schooler, Evan has felt a strong pull to pursue ministry and plans to use his undergraduate degree to go out into the world and bring the joy of music and the gospel to youth. Evan grew up playing piano and saxophone and enjoyed singing worship music. It wasn't until coming to Baylor that he truly realized the power that a choir has at conveying emotions through music. He quickly fell in love with the men's choir, and now finds it as one of his many highlights here at Baylor. In his free time Evan enjoys playing board games, attempting to get better at volleyball, and practicing saxophone and piano.

---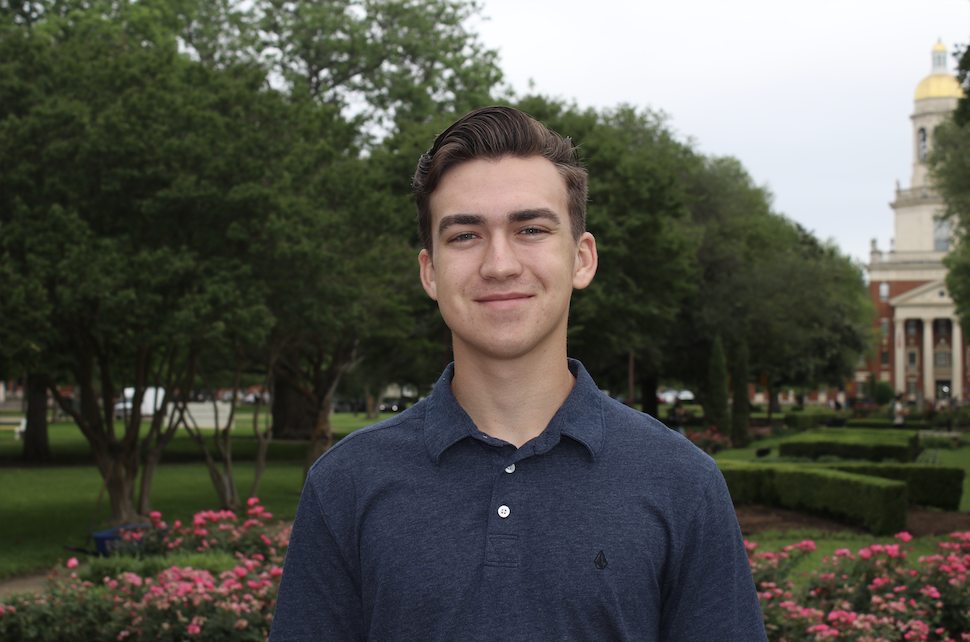 Hayden Holder – Treasurer
Hayden Holder is a sophomore mechanical engineering major from Marble Falls, Texas. Hayden has participated in high school choirs and musical productions, and was nominated for a Heller Awards for Young Artists – Best Supporting Actor award. Continuing his music career at Baylor, he has found that Men's choir is about more than just music – it is a loving community like no other, with the power to build lifelong friendships. Outside of choir, Hayden is involved in Zeta Zigga Zamma, Teal Residential College council, and Baja at Baylor; he also leads worship at his church back home. Hayden hopes to stay in Men's Choir, and is excited for what the next few years will bring!

---
Garrett Thompson – Membership Development
Garrett Thompson is a senior Computer Science major from Conroe, Texas. While he pursues a future in software engineering, he also continues his love for music. Having enjoyed choral singing throughout his life, Men's Choir has been an ideal community to continue his passion and bond among similarly inspired men. In addition, Garrett enjoys programming, disc golf, and playing violin.
---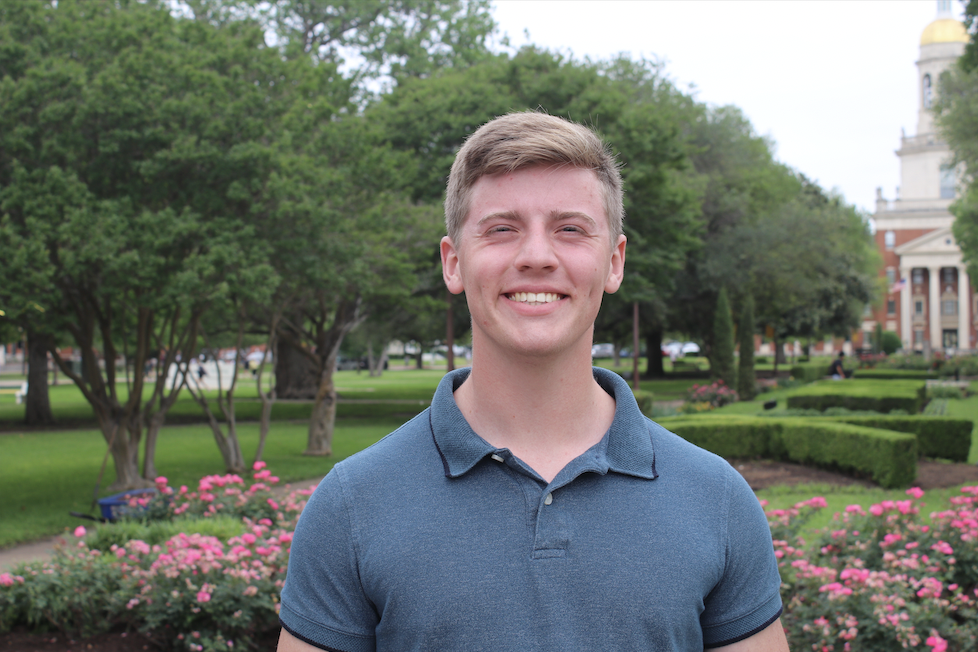 Philip Sargent – Social Media Coordinator
Philip Sargent is a Sophomore Economics major from Beaufort, SC. Upon graduation from Baylor, Philip plans to commission as a Second Lieutenant in the U.S. Air Force through AFROTC Detachment 810. Having sung in choirs since age 10, Philip is a second-year member of Men's Choir and loves the fellowship and music-making which members get to share in. Outside of Men's Choir, Philip is involved in Air Force ROTC, Reformed University Fellowship, and is a Community Leader at South Russell Hall. In his free time, he enjoys watching sports, reading, lifting weights, and spending time with his family, friends, and dog.

---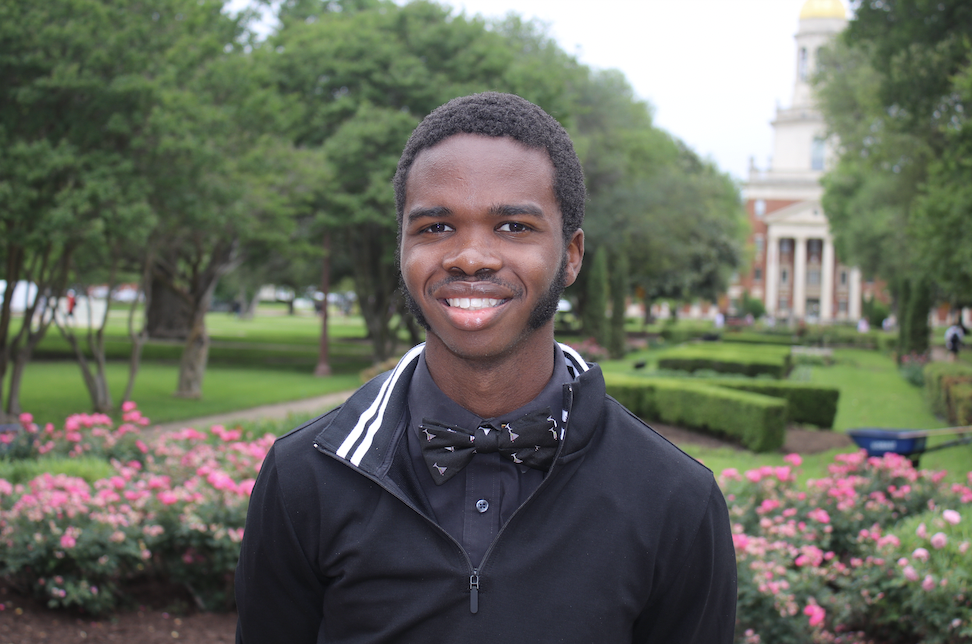 David Washington – Chaplain
David Washington is a Junior Religion Major from Beaumont, Texas. After finishing his undergraduate studies at Baylor, David inspires to attend law school concentrated in Constitutional and International Law. David believes that his love for music began the moment he picked up an instrument and devoted his efforts to mastering it. David was never a part of a choir until he joined the Baylor Men's Choir this past year. David sees the opportunity of being in the Baylor Men's Choir as moment to bring fellowship and spread God's love to friends, stranger, believers, and non-believers.
---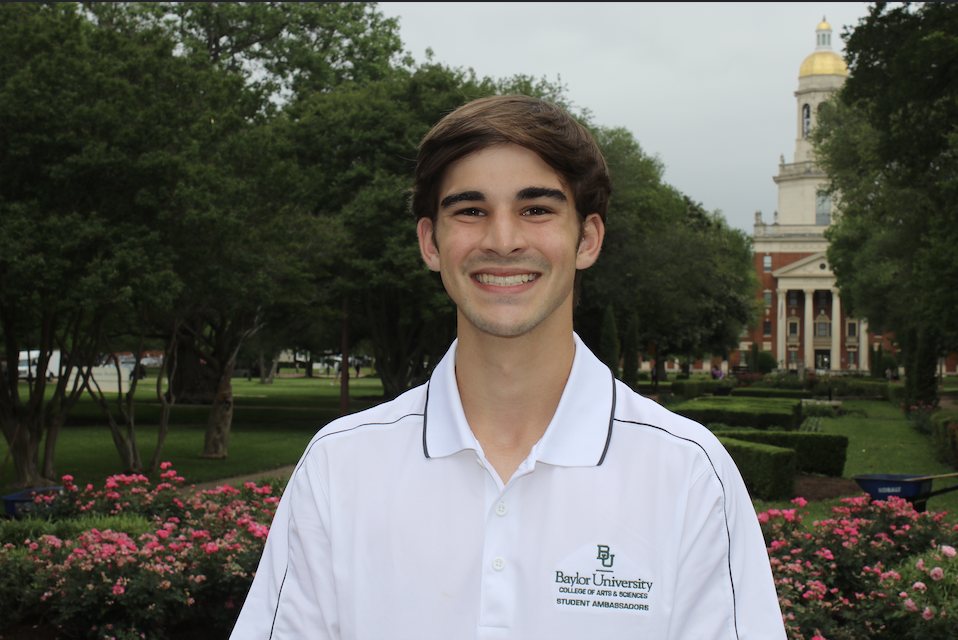 Sam Anliker – Merchandise Coordinator
Sam Anliker is a Junior Chemistry major in the honors program. Home for him is Chicago, Illinois along with his three brothers and dog, Pippin! When he isn't cramming for the next Physical chemistry test Sam loves rock climbing, learning new piano pieces, listening to indie music, and enjoying good coffee with friends. Interestingly enough, he didn't initially join Men's Choir of his own volition, (he was definitely coerced by his cousins/now fellow officers, Christian Hoffman his freshman year) but he has found a new love for singing and the community the BUMC is able to foster and couldn't help but stay! While music has always been important to Sam he specifically loves the intentional pieces the Baylor Men's Choir is able to work on each year both for the beautiful melodies and deeply meaningful words!
---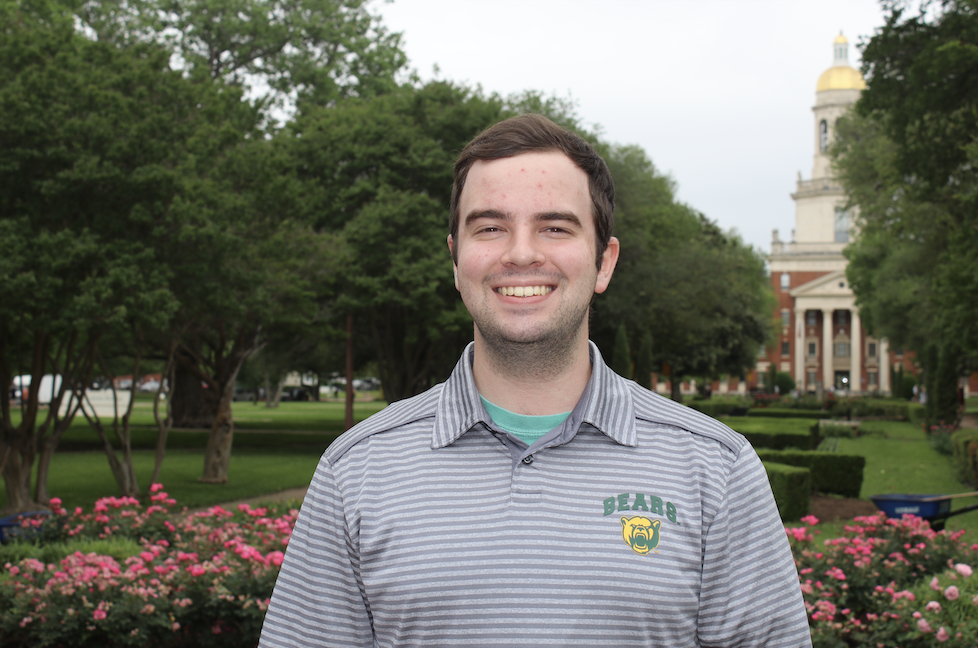 Christian Hoffman – Logistics Manager
Christian Hoffman is a Junior Supply Chain Management and Marketing major from Metamora, IL. Though still unsure of how his career path will look in the future, he hopes to pursue inventory and purchasing management in the hospitality and restaurant field. Christian originally heard about Men's Choir from his older brother, a previous member that told him of the wonderful repertoire, skill, and community Dr. Bradley fostered inside the group. While he's enjoyed last year's experience of managing the choir's social media accounts, he's excited to move into the role of Logistics Officer and use his relevant experience for the Kenya trip that's fast approaching later this year. If he's not singing in Recital Hall 2, you might find Christian listening to music while doing project work in the Business Fellows suite, practicing his short game at the SLC disc golf baskets, or cooking a fancy dinner for his roommates.

---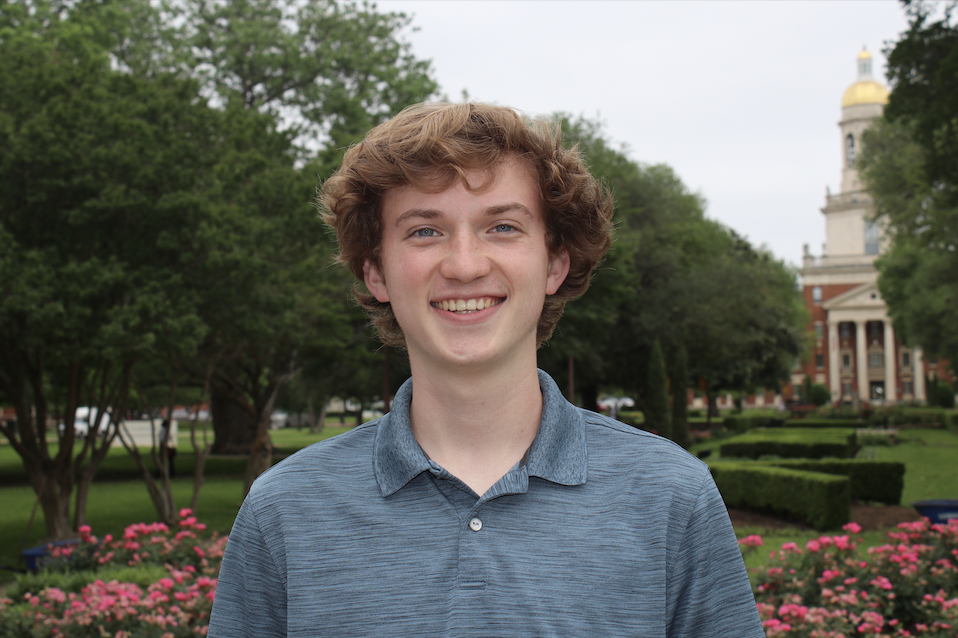 Paul Vassar – Digital Media Coordinator
Paul Vassar is a sophomore Film & Digital Media major from Belton, Texas. After he graduates, he plans on doing freelance video editing and shoots to co-create a production company where he intends to make entertaining and impactful video content. Ever since he was a child Paul has had a song in his heart, and in fact would get in trouble in elementary school for singing too much in class. He believes Baylor Men's Choir is the perfect opportunity to continue singing while also getting to be with guys who are kind and passionate. Most of what makes up the Men's Choir is the relationships that are built in the group and Paul is so excited to get to know you guys on a deeper level! In his free time he enjoys creating music, playing relaxing video games, and reminiscing over fond memories and experiences.
---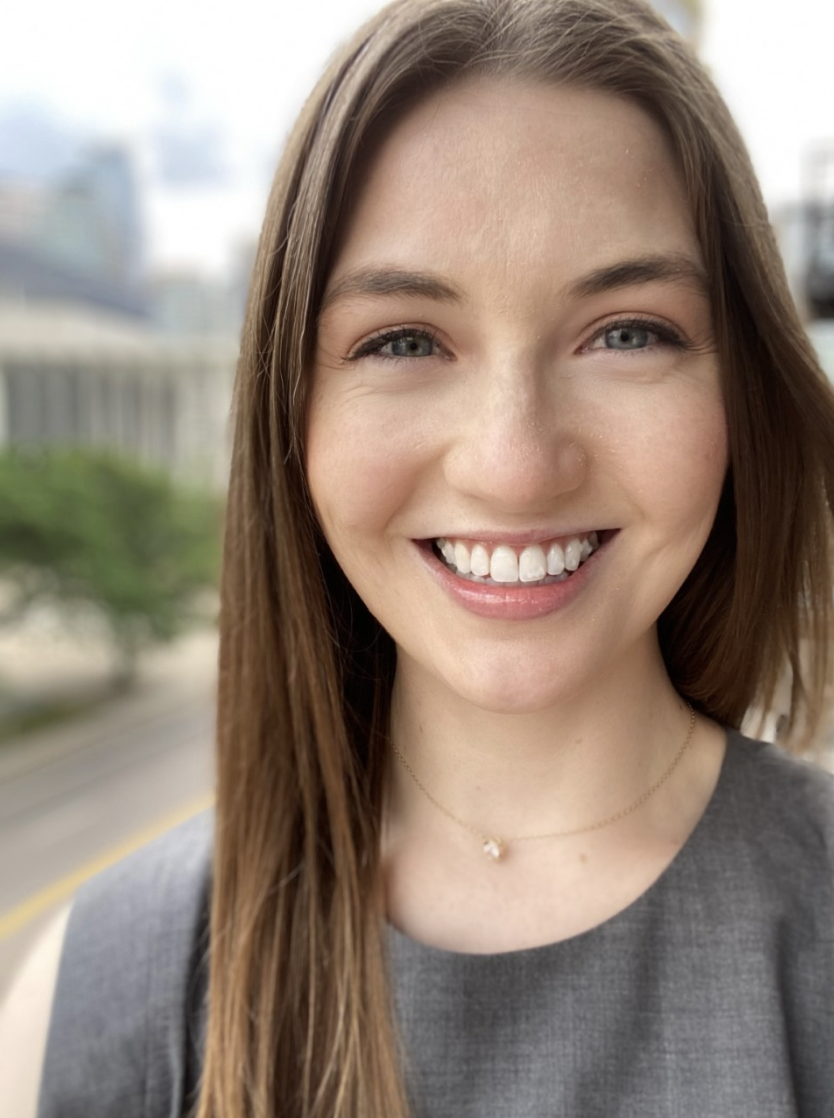 Erin Schmidt- Graduate Assistant
Erin Schmidt is a graduate student pursuing an MM in Choral Conducting. Originally from Fargo, North Dakota, she earned a BM from St. Olaf College in Northfield, Minnesota, and went on to teach middle school choir for six years in the Minneapolis area. In addition to her graduate studies, she also teaches junior high and high school choir at Live Oak Classical School here in Waco. When she's not in a choral rehearsal, you might find her hanging out with friends at Pinewood, going on a walk around the Bear Trail, or watching a rom-com.